Posted 06 June 2014
Three UCD students selected for Washington Ireland Program 2014
Three UCD students have been selected to join the Washington Ireland Program (WIP) 2014. The successful candidates, who have shown a commitment to service and a track record of leadership, take part in an eight-week internship program in Washington DC. The program aims to help the students to develop their skills through work experience, educational opportunity, and hands-on citizenship both at home and in the US.
The three UCD students selected for WIP 2014 are:
Rachel Breslin | University College Dublin | BBL Law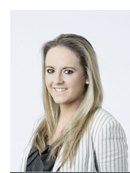 Rachel is currently the Debates Convenor for the UCD Law Society and Secretary of the Please Talk Committee. She served as Vice-President (Welfare) and President of UCD Students' Union, and completed a consulting internship in a professional services firm. Within UCD Students' Union Rachel founded CleverCuisine.ie, led a national campaign on marriage equality, and represented students at the Universitas21 (U21) Student Summit in Vancouver. Rachel is an advocate for equal representation in corporate and political life and volunteers with Women for Election on their youth leadership program.
Mícheál Gallagher | University College Dublin | Social Science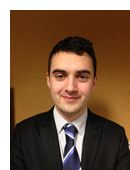 Mícheál has just completed his term as President of University College Dublin Students' Union. Prior to this, he was UCD Students' Union Welfare Officer and has been involved with the Please Talk National Steering Committee promoting mental health. He is also the founder of the UCD Social Science Charity Ball. In 2013 Mícheál represented Ireland at the One Young World youth leadership conference in South Africa. Mícheál is a native of Donegal.
Samantha O'Brien O'Reilly | University College Dublin | Law with French Law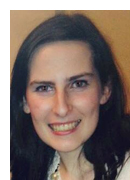 Samantha is an avid debater, having competed most recently in the World Championships in India. She has been on the committee of the Student Legal Service for the past two years. Samantha developed Ireland's first Civic Guide to the Constitution in app format. She is a group leader with the L&H Debating Outreach program for disadvantaged schools and was a program coordinator and founding member of the Thinking Big student discussion forum. She is a member of the UCD Students' Union Council and enjoys playing tennis in her spare time.
Before departing for Washington DC students take part in a pre-departure orientation weekend to provide them with an opportunity to get to know the other members of the WIP Class.
"The Washington Ireland program is a unique opportunity for Irish students to learn about the American political process and how Washington DC really works. Ireland's relationship with the United States is one of our most important and it is essential that future Irish leaders appreciate that relationship. WIP helps to make that happen," Ambassador Michael Collins, Irish Ambassador to the United States.
In Washington participants gain first-hand experience of a mature political process and are exposed to a culture of diversity. Through an intense eight-week schedule, WIP participants are formed into a team and challenged to develop their vision for the future of post-conflict Ireland. Students gain invaluable practical experience by completing internships in US government, media, business and non-profit organizations. At the end of the summer, participants return to Ireland with enhanced professional and interpersonal skills, as well as a new confidence in their ability to work together to make a difference.
More than 450 young adults from Ireland have graduated from WIP, representing twenty-five different universities throughout the UK and Ireland. Many graduates are now emerging in important careers in politics, law, business, communications, education and community organizations. As they move into critical leadership roles, they retain their connection with WIP and continue to give back to their local communities through an active alumni network.
(Produced by UCD University Relations)