Tribute Paid to International Journal Editor.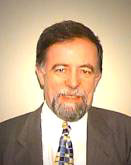 Dr. Cathal Brugha.
Dr. Cathal Brugha, of UCD's School of Business, has completed a five year term as General Editor of "International Transactions in Operational Research", the official journal of the International Federation of Operational Research Socieities (IFORS).
On 11th July at the Triennial IFORS Conference in Hawaii the President of IFORS, Thomas L. Magnanti, Institute Professor, Sloan School of Management, Electrical Engineering and Computer Science, and Dean, MIT School of Engineering, presented Dr. Brugha with a scroll to mark the occasion and paid tribute to his "enthusiasm, dedication and expertise in bringing the journal to a new level".
Dr. Brugha is currently writing a book, "Understanding Methodologies and Systems in Management" (Springer) that interprets the 100 or so best-known management methodologies in the light of meta-models. It brings the rigour of management science to the issue of the formation of systems used in management.
Readers are invited to view pdfs of the first few chapters at http://mis.ucd.ie/staff/cbrugha and send comments on the book and suggestions about methodologies that should be included to him at cathal.brugha@ucd.ie.