Posted: 06 December 2006
One in four prisoners back in jail within a year, UCD study shows
A new study based on almost 20,000 prisoner releases shows that more than 25% are back in jail within a year and nearly 50% are back behind bars within four years. The research also reveals that recidivism rates were highest among single, unemployed, men under 30 years of age with previous prison sentences.
This is the first major study into re-offending in Ireland and it provides a benchmark against which to measure the success of the Irish prison reform system.
"The successful reintegration of ex-prisoners is important for maintaining public safety and community vitality, reducing the costly expansion of the criminal justice system, and minimising the collateral damage that ensues when ex-prisoners remain at the margins of society" says Professor Ian O'Donnell, Director of the UCD Institute of Criminology, who led the research. "For many years this crucial piece of information was missing from the criminal justice jigsaw."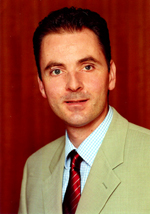 Professor Ian O'Donnell,
Director of the UCD Institute of Criminology
According to the study of prisoner releases between 2001 and 2004, the vast majority (93%) of released prisoners were male and unmarried (82%). The average age was just under 30 years. And more than half (52%) were unemployed prior to their current prison term.
The crimes for which they had been imprisoned were: violence (27%), motoring offences (22%), drugs (13%), property (13%), public order (10%), sex crime (2%) and other offences (13%). Over half spent less than three months in confinement.
Rates of recidivism were shown to be strikingly high for prisoners who served jail terms for defaulting on a fine with 85% returning to prison at some stage during the follow-up period. Almost half of all property offenders were back in prison with 36 months of release.
The research was funded by the Irish Research Council for Humanities and Social Sciences and supported by the Irish Prison Service. It was conducted in collaboration with the University of Missouri, St Louis and the research team included Prof Eric Baumer, Ms Nicola Hughes and Prof Ian O'Donnell.