Public Lecture - "Linking Research, Teaching, and Public Scholarship: The Role of Universities – A U.S. Perspective".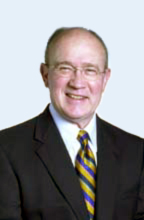 Speaker: Dr. Theodore (Ted) R. Alter, Professor of Agricultural, Environmental and Regional Economics and Visiting Professor at UCD Agricultural and Food Science Centre at 4pm, Thursday 24th November 2005 in G15
ALL ARE WELCOME

Universities in the U.S have been subject to mounting criticism over at least the past decade. Many citizens, students, government officials, and university leaders criticize universities for being substantially out of touch with reality and thus largely irrelevant to societal needs. In response, universities, specifically public and land-grant universities, are re-emphasizing their historical role and commitment to mutually beneficial engagement with society through their research and teaching missions. This recommitment has profound implications for faculty roles and responsibilities, faculty and organizational development, and the nature of academic scholarship.
In this lecture, Dr. Alter will examine these matters in the U.S context, based on his current research, particularly the issue of academic scholarship. He will develop an integrated, pluralistic model of research, teaching, and engaged scholarship, and articulate the notion of public scholarship, which involves interdependent, simultaneous, and substantive scholarly contributions in both the academy and the community.
Dr. Alter is Professor of Agricultural, Environmental and Regional Economics at Penn State University. At Penn State, he has served as University Associate Vice- President for outreach, interim-Dean and Associate Dean of the College of Agricultural Sciences, Director of Penn State Cooperative Extension, and Head of the Department of Agricultural Economics and Rural Sociology. His research and teaching is in the scholarship of engagement in higher education, leadership and organizational change, development and public sector economics, and resource and environmental economics. Ted's academic and administrative leadership experience and interest is broad and far-reaching across research and teaching in higher education.
Further Information: Dr Dermot J Ruane: (716)7143; Dermot.ruane@ucd.ie.
>> More News and Events
<< Back to Home