UCD School of Business successfully reaccredited by European Foundation for Management Development.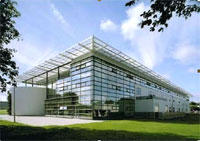 UCD Quinn School of Business
UCD School of Business has been successful in its application for the distinguished EQUIS reaccreditation label. EQUIS is the independent international mark of quality run by the European Foundation for Management Development, designed to recognise those business schools that operate to the highest international standards of quality across all their operations.
UCD's Quinn School of Business and UCD Smurfit School of Business were originally awarded the EQUIS accreditation in 2000 and followed this by successfully applying for the US-based AACSB accreditation. UCD School of Business is the only business school in Ireland to have been awarded either of these two major independent marks of quality. In fact, UCD School of Business is one of only a select number of business schools worldwide to have received the 'Triple Crown' of EQUIS, AACSB and AMBA accreditations.
The process that led to EQUIS reaccreditation involved a major commitment to continuous improvement from the Business School staff over the five years since 2000. The School needed to be able to demonstrate that it had moved ahead in the various areas that had been identified as strategically important at the time of the original accreditation. The EQUIS Peer Review Team, which was charged with evaluating the operations of the Business School and assessing how the School had developed in the five years since the original accreditation, described the UCD Business School as a "highly successful and impressive business school" that "has international credibility, and is poised for advancement into a higher league". The Team felt that some aspects of the School's operations merited significant praise, including "the overall commitment to teaching and student service; examples of highly innovative and high quality programmes; outstanding corporate linkages [and] fundraising achievements; an excellent relationship with alumni; and a very impressive set of physical facilities".
According to Paul Haran, recently appointed Principal of the College of Business and Law in UCD, "Being reaccredited with the EQUIS mark by EFMD is of great significance to the UCD School of Business. It illustrates that we have been able to build upon the pre-eminent position that we already held within Ireland and move beyond that towards a position in which our international reputation has grown significantly. In this regard, the Peer Review Team's assessment that we are a business school with international credentials is particularly satisfying."
Mr Haran continued by expressing his "[delight] that the outstanding commitment of the staff across all levels of the Business School towards creating a modern and international Business School that meets the needs of all our stakeholders, from students through to alumni and our important corporate partners, has been recognised by our success in this important reaccreditation application."
>> More News and Events
<< Back to Home