UCD ranked 75th in QS Graduate Employability Rankings 2018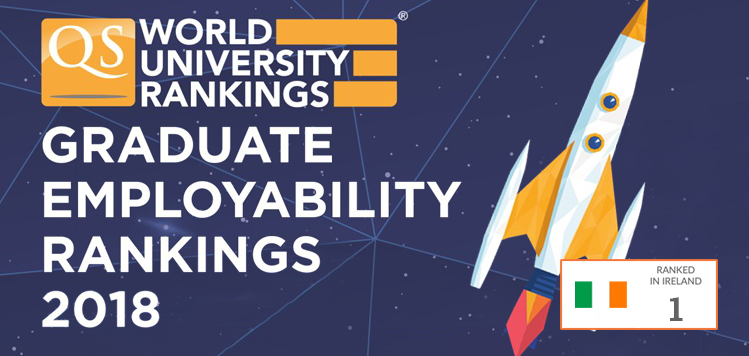 The QS World University Rankings have published their Graduate Employability Rankings for the coming year (2018) and place UCD 75th globally and number 1 in Ireland.
The rankings measure reputation among employers, alumni achievement, partnerships with employers, employer-student connections and graduate employment rate.
Earlier this year QS ranked UCD number 1 in Ireland for 40 out of 43 subjects offered by the university. The scores underlying these rankings were based on a number of measures taken over a 5-year period and demonstrate the breadth of disciplines pursued by the university.
Commenting on the Graduate Employability Rankings, the President of UCD, Professor Andrew Deeks said:
"Scholarship and research are at the core of UCD, and the fact that we are 75th in this ranking is a reflection on the quality of our faculty, the nurturing environment we provide for our students, the ambition we aim to instil in our graduates and the active partnerships we pursue with employers.
Our reach and our impact goes beyond our shores. Our graduates are genuinely global citizens who have an impact on society in every arena from business to innovation, from scientific discovery to the arts."
In the 2018 Graduate Employability Rankings, QS considered responses from over 30,000 employers, mapped the degrees and affiliations of over 30,000 high-achiever alumni, measured 130,000 employers' connections with graduates and evaluated more than 200,000 work placement partnerships.