Update on CAO Offers for UCD: Round 2
Updated: 30 August, 2018
UCD made CAO offers on 26 degree programmes in round 2. Of the 350 offers made in round 2, 139 brought students up to their CAO first preferences.
Points dropped 1 or 2 points for 13 courses, and in a range of between 3 and 11 points for 7 entry codes.
A further 3 entry codes went AQA: DN272 Horticulture, Landscape and Sportsturf, DN530 Humanities, and DN750 Sociology & Social Policy and these courses are now available for new applicants who meet the normal entry requirements and apply to the CAO before 11am on Monday 3 September.
The move to AQA for DN530 and DN750 is not a surprise this year as the introduction of the new pathways into Arts, Humanities and the Social Sciences takes its time to settle and they are expected to rebalance next year. Next year DN530 will include a pathway for History & Politics, which was not there this year.
10 entry codes have gone to random selection on round 2, dropping between 1 and 5 points. DN401 Grad Entry Medicine (58*) which was on random selection in round 1, remains at the same points for round 2.
In the major comparable degrees across the university sector, UCD commands the highest points in the major STEM subjects: DN200 Science at 519 points, DN201 Computer Science at 477, DN150 Engineering at 509* and DN400 Medicine at 732*. The full list of points for UCD for round 2 is as follows:
| | | |
| --- | --- | --- |
| CAO Code | Title | Round 2 2018 |
| DN100 | Architecture | 490 |
| DN120 | Landscape Architecture | 354 |
| DN130 | City Planning & Environ Policy | 362 |
| DN150 | Engineering | 509* |
| DN200 | Science | 519 |
| DN201 | Computer Science | 477 |
| DN230 | Actuarial and Financial Studies | 566 |
| DN250 | Agricultural Science | 451 |
| DN252 | Dairy Business | 429 |
| DN253 | Agri Environmental Sciences | 397 |
| DN261 | Food Science | 484 |
| DN262 | Human Nutrition | 521 |
| DN271 | Forestry | 321 |
| DN272 | Horticulture, Landscape and Sportsturf | AQA |
| DN300 | Veterinary Medicine (Undergraduate Entry) | 555* |
| DN301 | Veterinary Medicine (Graduate Entry) | 0 |
| DN310 | Veterinary Nursing | 465* |
| DN400 | Medicine (Undergraduate Entry) | 732* |
| DN401 | Medicine (Graduate Entry) | 58* |
| DN410 | Radiography | 507 |
| DN420 | Physiotherapy | 552* |
| DN425 | Health & Performance Science | 487* |
| DN430 | Sport and Exercise Management | 430 |
| DN440 | Biomedical, Health and Life Sciences | 566 |
| DN450 | General Nursing | 409* |
| DN451 | Children's & General Nursing (Integrated) | 477 |
| DN452 | Midwifery | 466 |
| DN453 | Mental Health Nursing | 387 |
| DN520 | Arts | 370 |
| DN530 | Humanities | AQA |
| DN541 | Modern Languages | 390 |
| DN600 | Law | 521* |
| DN610 | Business and Law | 531* |
| DN650 | Commerce | 498* |
| DN660 | Commerce International | 509* |
| DN670 | Economics and Finance | 589* |
| DN700 | Social Sciences | 390 |
| DN710 | Economics | 467 |
| DN720 | Psychology | 501 |
| DN750 | Sociology and Social Policy | AQA |
---
Points up on over two thirds of UCD degrees
Posted 20 August, 2018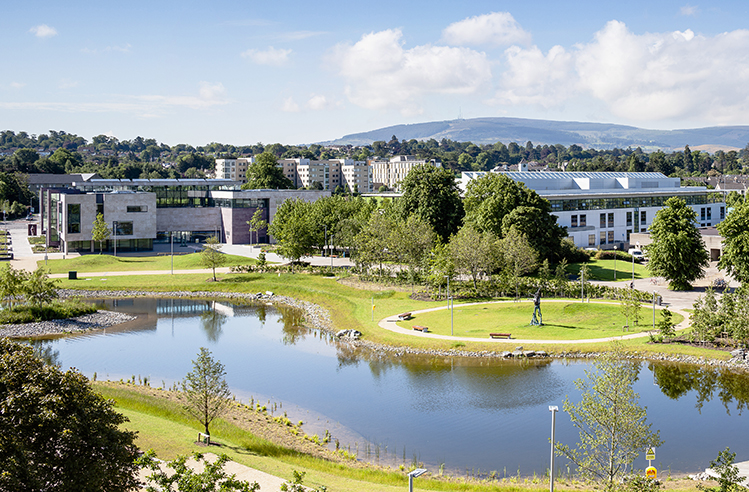 Highest points in Ireland across general entry degree courses 1 in Engineering, Science, Computer Science as well as in Architecture and Medicine
26 (68%) of UCD degrees have increased points on last year's final round offers. Points in 10 courses fell and 2 (Medicine DN400 and Veterinary Nursing DN310) remained unchanged
The number of entry routes to degree courses at UCD requiring over 500 points now stands at 14 out of 382
Year-on-year (July 2018 v July 2017) applications for all level-8 degrees fell by 3% while first preferences for UCD fell by 0.7%, reflecting a continued high demand for places at UCD
[1]Comparison with common entry level-8 programmes nationally
[2] Graduate entry to medicine and veterinary medicine are not included
Commenting on the first round offers for UCD this year, the Registrar and Deputy President of UCD, Professor Mark Rogers said:
"There is continued strong demand for places reflected in the strength in the points for UCD degrees because we constantly develop our curriculum and teaching practices to give our students the best educational experience.
Our general entry STEM degrees continue to lead nationally.
The revision of our arts, humanities and social sciences degrees have generally resonated well. It will take CAO applicants a little time to get used to the new pathways, but, as we have designed the new programmes to embrace the interests and aspirations of students, I have no doubt that they will be in significant demand quite quickly.
At the moment, some 17% of our undergraduates take part of their degrees at partner universities overseas, reflecting the high-standing of UCD internationally as well as the global outlook of our students."
Business & Law
At 590 points, DN670 Economics & Finance commands the highest points for a degree at UCD. This degree takes in 60 students each year and is the joint highest point course in Ireland.
Actuarial & Financial Studies (DN230) is also in high demand at 566 – down 11 points from 2017.
Commerce (DN650), with 210 places, has dipped 1 point from last year to 498 in round 1. Business & Law (DN610) is up 10 points to 531. First round offers for both programmes are on random selection. The BCL in Law (DN600) is up 1 from the final round in 2017.
Commerce International (DN660), with its global focus that includes an opportunity to study at UCD's BDIC (Beijing Dublin International College,) in Beijing, is up 1 point from last year's final round offers at 510.
The new structure into Arts, Humanities, Social Sciences and Sociology & Social Policy, which offers more defined pathways to students, has resulted in an inevitable variation in the range of points this year, which will balance out over time as the offering matures.
Arts and Humanities
DN520 BA Arts, which is most closely aligned with the traditional 3-year 2-subject (from a choice of 22 major and 6 minor) degree, requires 381 points for round 1 offers. DN530 4-year degree in Humanities, offering nine degree pathways across a combination of subjects with an additional option of an internship or study abroad, requires 301 points. The College expects to take in circa 570 students across these two programmes.
Points for the BA in Modern Languages (DN541) fell by 51 to 399. Coinciding with Brexit, the Minister for Education and Skills' new Foreign Language Strategy seeks to increase the number of students in higher education studying a foreign language, in any capacity, as part of their course, by 20% and to increase the number of participants in Erasmus+ by 50%. As it is rolled out nationally, it may reverse the downward trend in first preference applications for modern languages degrees as well as increasing the number of students who take language modules as part of other degrees.
Social and Behavioural Sciences
The new 4-year BSc in Social Sciences (DN700) requires 392 points and is expected to take circa 500 students. Within this entry route are five pathway options, each focusing on behavioural and social science subjects including politics, economics, sociology and information & communication studies.
DN750 Sociology & Social Policy has similarities to the old BSocSc and includes a career pathway into social work and social professions. This year, the points are 291 compared with 400 for the old DN550. This decrease in points is likely due to the introduction of the new BSc in Social Sciences and should rebalance next year.
DN720 Psychology, with 78 places, shows an increase in points to 501.
This year, while points for denominated entry to Economics (DN710) fell by 11 to 476, entry requirements included a minimum H5 in Leaving Certificate mathematics.
Architecture, Landscape & Planning
Points for Architecture (DN100) at UCD rose 12 to 498. A revised degree in City Planning and Environmental Policy (DN130) made first round offers at 362.
STEM
Engineering
First round points for Engineering (DN150) at UCD rose by 21 from final round offers in 2017 to 510. UCD takes in circa 250 students through this route and it remains the highest points engineering course across the Irish universities. This degree requires a minimum H4 in Leaving Certificate mathematics.
Science & Computer Science
DN200, Science, taking in over 400 students, finished at 505 points last year but this year is up to 520 points for first round offers.
DN201 Computer Science, taking over 100 students, is also up in points (by 12) to 478.
Along with Engineering, UCD degrees in Science and Computer Science continue to command the highest points nationally and between them take in 765 students annually.
Healthcare
Points for Medicine (undergraduate entry) DN400, include the HPAT and remain at 734. Other healthcare professions also remain strong with points for Radiography (DN410) increasing 11 points from final round last year to 509 (random selection) and Physiotherapy up 2 points to 554.
Biomedical Health and Life Sciences (DN440), with 40 places, saw points rise by 33 to 566.
All of the nursing entry routes at UCD experienced an increase in points of between 10 and 28.
Veterinary Medicine (DN300) finished at 555 points with random selection last year. This year's first round offers are at 560 points. Vet Nursing (DN310) remains at 467.
Agriculture and Food
UCD's large Agricultural Science degree (DN250), bringing in 175 students, has fallen 3 points to 451. Food Science (DN261) at 484 points and Human Nutrition (DN262) at 521 points, are both up 22 and 23 points respectively on final round 2017. Forestry (DN271), which dipped to 292 last year, has climbed to 321, while Horticulture (DN272) is at 298 in this year's first round.
By: Eilis O'Brien, UCD University Relations