New pitch puts UCD in position to host Tokyo 2020 Olympic qualifiers
Posted 17 December, 2018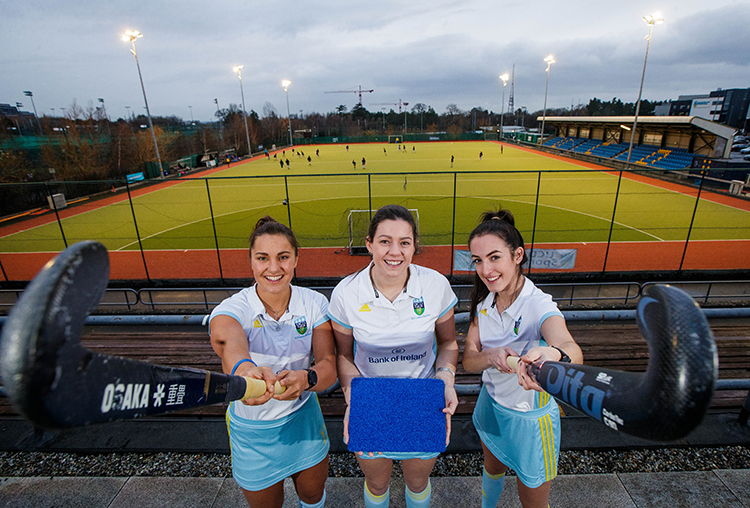 UCD Ladies and Irish international hockey players Lena Tice, Clodagh Cassin and Hannagh McLoughlin
University College Dublin could host Ireland's first Olympic hockey qualifier for Tokyo 2020 following a €350,000 revamp of its hockey facilities.
The significant investment means Belfield will have a new internationally certified pitch ready for club and international fixtures by June 2019.
Ireland will play several teams next year as part of a tournament to qualify for the Tokyo Olympics.
Following the women's historic silver medal win at the 2018 Hockey World Cup over the summer, Ireland has earned home advantage for the qualifying stage of the 2020 Games.
Asked about hosting next summer's tournament, Dominic O'Keeffe, UCD director of student services and facilities, said the University would be thrilled to do so should "the opportunity arise".
"We are long established supporters of our friends in Irish hockey and would be thrilled if considered as a host venue for any future games or tournaments, should the opportunity arise," he told the Irish Independent.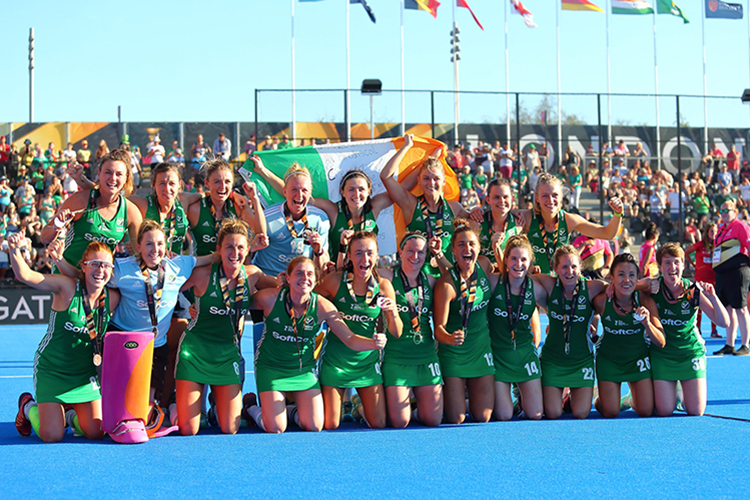 The Irish team celebrating their historic Hockey World Cup win in London
Water-based astroturfs are mandatory for international hockey, and the hockey stadium at UCD, which is more than 20 years old, lost its certification to host international matches in 2013.
Self-funded by UCD, the new pitch will be internationally certified, and primarily be used for the University's own thriving hockey population.
UCD currently fields 10 hockey teams - eight female, two male - and their top senior women's team are defending two-times all-Ireland champions.
Rank outsiders going into the World Cup at the summer, Ireland's first in 16 years, the Irish women's squad became the first Irish field sport team ever to reach its final.
Of the nine members of the Irish squad involved with UCD Ladies Hockey, seven were enrolled in the Ad Astra Elite Athletes programme at the University.
The history-making silver medallists, under the captainship of UCD veteran Katie Mullan, this month won the coveted RTÉ 'Team of the Year' award.
The public voted the women's hockey squad the nation's best team ahead of the Irish men's rugby team, as well as the Dublin footballers, the Cork camogie team, the Dublin ladies footballers, the Limerick hurlers, Dundalk FC, Ireland Eventing, the Irish Paralympic athletics team, the O'Donovan brothers, and Leinster Rugby.
By: David Kearns, Digital Journalist / Media Officer, UCD University Relations