ERC awards €2m to UCD law expert to examine public distrust in government
Posted 5 December, 2018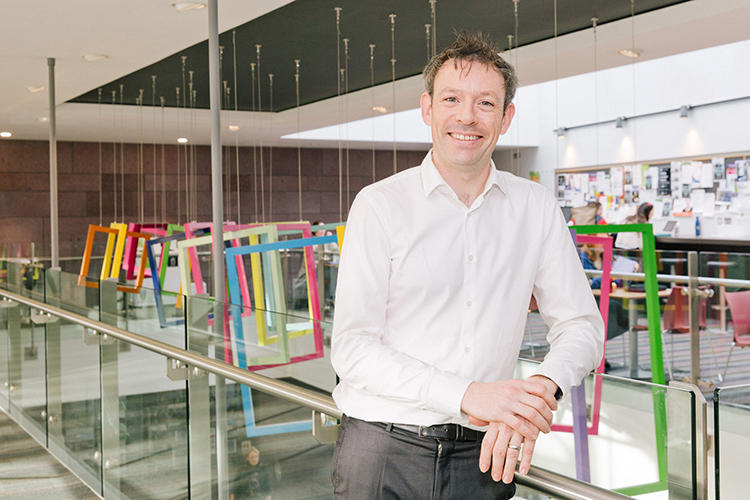 Professor Eoin Carolan, of the UCD Sutherland School of Law
A constitutional law expert at University College Dublin has been awarded €2 million by the European Research Council (ERC) to examine problems of public dissatisfaction and distrust in government.
Shock political results such as the election of Donald Trump to US President or the Brexit 'Leave' vote in the UK point to an increasing loss of faith in traditional institutions and political leaders.
Professor Eoin Carolan, of the UCD Sutherland School of Law, has been granted the funding to undertake a five-year project to look at these and other issues facing constitutional models of governance.

"By investigating what is happening on the ground in different countries, the project will show how constitutional systems are responding to the problems of public dissatisfaction and distrust, in other words, what works and what doesn't," he said.
"This knowledge is critical for the future of constitutionalism."
Professor Carolan, who is also Director of UCD's Centre for Constitutional Studies, added: "I am really delighted and grateful to receive this ERC Consolidator Grant… [this] funding will enable me to build a team of talented post-docs and PhD students from law, politics and sociology who can carry out some really cutting-edge research on what are very important social and political issues."
The planned five-year study, entitled The Foundations of Institutional Authority, will address voter trust issues in different constitutional systems worldwide.
Its funding will result in the establishment of nine new research positions at UCD.
Professor Carolan is one of 291 top researchers and scientists from across Europe, who between them received ERC Consolidator Grants worth a total of €573 million, as part of the Horizon 2020 research and innovation programme.
A total of 2,389 research proposals were received by the ERC for this round of funding.
"This ERC funding will allow ambitious scientists to establish or strengthen their teams in Europe and be truly creative in their research," said Professor Jean-Pierre Bourguignon, president of the ERC.
"Beyond a push to the grantees' careers, this European support will offer an excellent working environment for younger researchers at doctoral and postdoctoral levels."
Professor Orla Feely, UCD Vice-President for Research, Innovation and Impact said: "[Professor Carolan's] success in this highly competitive, and Europe wide funding call, is indicative of the quality of the world class research being carried out at the UCD Sutherland School of Law."
By: David Kearns, Digital Journalist / Media Officer, UCD University Relations