Start-up aiming to keep cyclists safe through smart lights scoops UCD award
Posted 25 June, 2018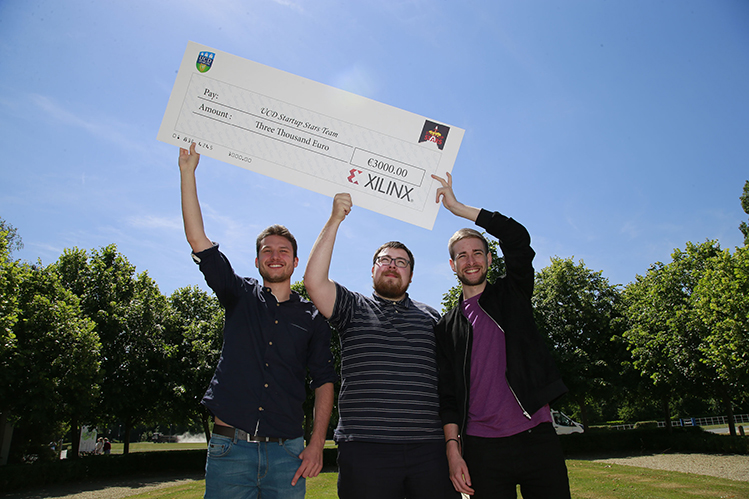 A venture aiming to keep cyclists safe through smart reflectors has won this year's UCD Start-up Stars Programme.
The brainchild of three students, Kogii claimed the competition's top prize of €3,000 for their feature-rich smart bike light.
The device behaves like a car brake light and aims to assist drivers in understanding a cyclist's intentions.
Depending on ambient lighting conditions, the brightness of the light will also change in real-time to maximise the visibility of the rider.
It brightens to improve visibility during the day, dims to avoid dazzling drivers at night, and even dynamically flashes if a vehicle comes within a dangerous range of the cyclist.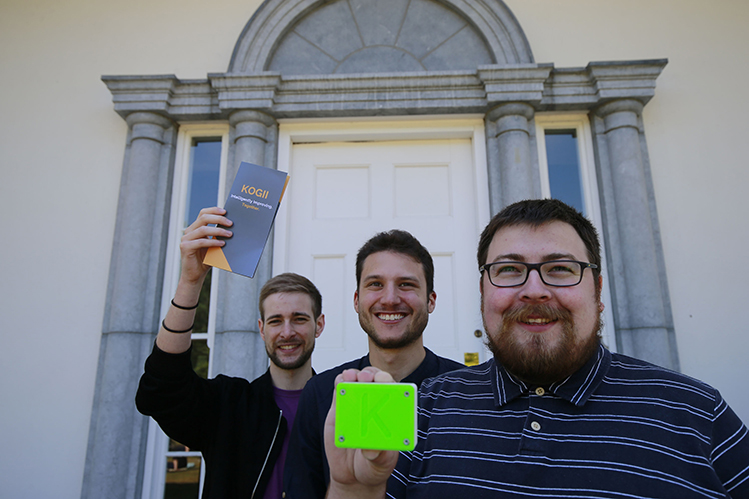 Pictured at NovaUCD are the founders of Kogii; Karl Roe,

Callan Eldon and

Andrea Pignanelli
The members of the Kogii team are Karl Roe, a PhD researcher at the UCD School of Computer Science and Informatics, and Callan Eldon and Andrea Pignanelli.
"Every road is unique, and as a result, data needs to be gathered and analysed to evaluate why specific roads are potentially more dangerous than others," said Karl Roe.
"It is our intention to supply this new, untapped data to governments, councils and city planners to assist them in building a safer cycling infrastructure for tomorrow."
Drum roll .... Congratulations to Koggi ,2018's Start-Up Stars overall winners @XilinxInc @UCDinnovation @ucddublin pic.twitter.com/gzk2rLajl8

— NovaUCD (@NovaUCD) June 22, 2018
#startup developing new smart bike light to improve cycling safety wins 2018 @ucddublin entrepreneurship programme for students https://t.co/i1LAa5V2Hn #Kogii #UCDstartupStars pic.twitter.com/5qmivTlxMr

— UCD Innovation (@UCDinnovation) June 25, 2018
The UCD Start-up Stars entrepreneurship programme, now in its 4th year, was been developed by UCD Research and Innovation, the UCD Innovation Academy and UCD Michael Smurfit Graduate Business School, to help students refine their start-up ideas through a series of structured workshops, taught by industry experts, and regular pitching sessions.
Following final pitches, Kogii was selected as the overall winner as it was judged to have the most commercial potential and the founders received the cash prize of €3,000, sponsored by Xilinx.
The five runner-ups each received a cash prize of €500.
A total of 23 early-stage ventures and 60 students have now completed the UCD Start-up Stars Programme over the last four years.
By: David Kearns, Digital Journalist / Media Officer