UCD professors O'Donnell and Tuomey on RIBA shortlist for world's best building
Posted 14 September, 2018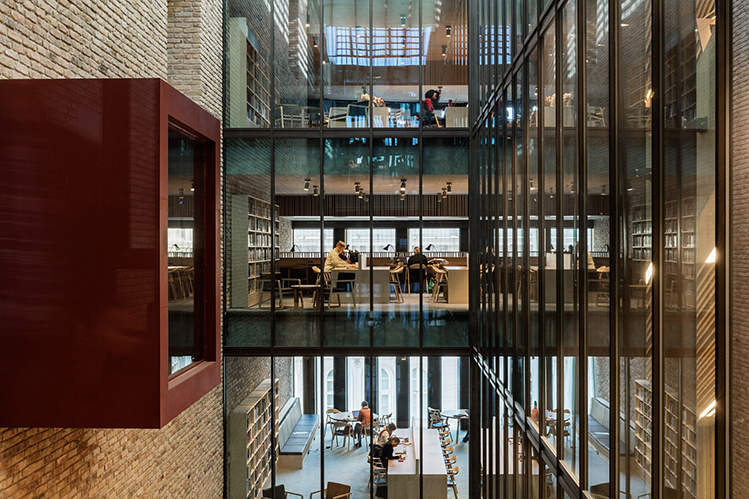 Irish architects O'Donnell + Tuomey are in the running for one of architecture's most prestigious awards.
The firm's addition to the Central European University in Hungary has been shortlisted for the Royal Institute of British Architects (RIBA) International Prize.
Professors John Tuomey and Sheila O'Donnell, from the UCD School of Architecture, Planning & Environmental Policy, added a limestone-clad building to a street in the heart of Budapest.
Drawing on the city's unique vernacular, the new building knitted together several historical structures and courtyards to add a total of 35,000m² of new space to the inner-city campus.
For the €21m project O'Donnell and Tuomey worked with local contractors to supply the required materials.
BREAKING: The RIBA International Prize shortlist 2018 has been revealed. Check out the four projects in the running, designed by Rosenbaum + Aleph Zero, O'Donnell + Tuomey, Boeri Studio and Nikken Sekkei: https://t.co/tSxlYZgiQ1 pic.twitter.com/SdfjR3C5uO

— RIBA (@RIBA) September 11, 2018
"The building has become the architectural platform for the preservation of the values that the university espouses - transparency, community, higher education and democracy," noted the RIBA.
The design by the University College Dublin lecturers is one of four vying to be crowned the best building in the world.

The pair graduated from the School of Architecture at UCD in 1976, with Professor Tuomey later gaining a masters' degree from UCD in 2004.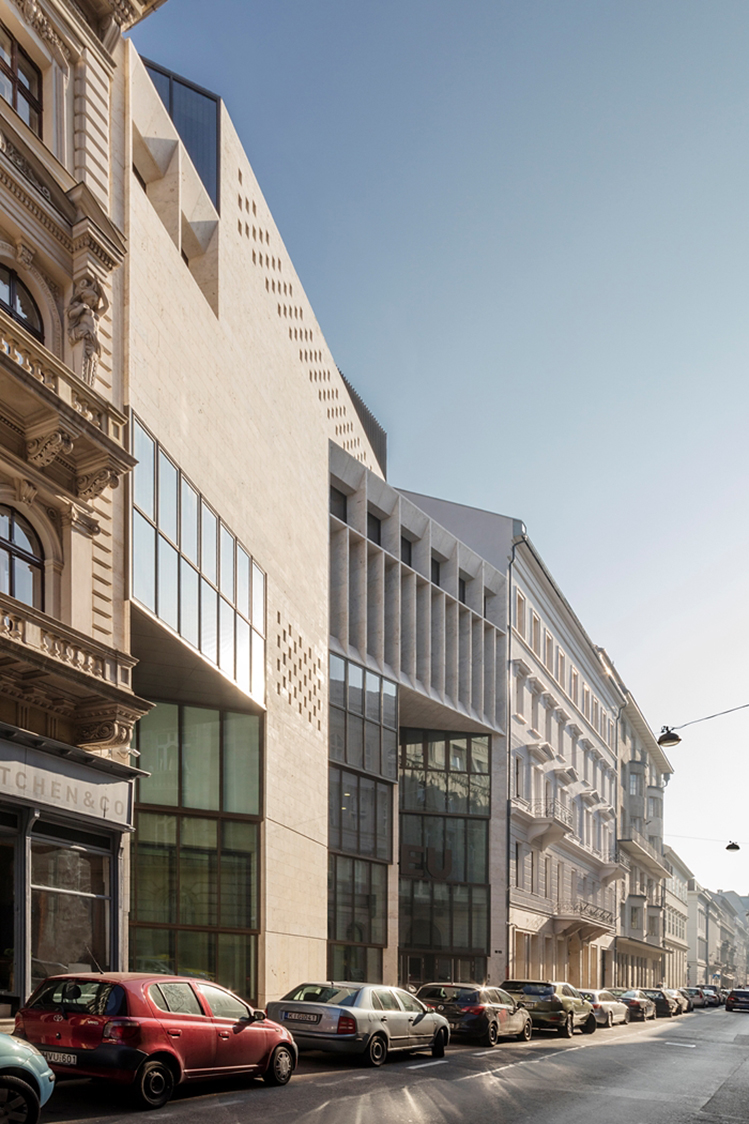 O'Donnell + Tuomey's Central European University is one of four projects shortlisted for the prize Credit: Tams Bujnovszky
The new building consists of a new library, an auditorium, teaching and learning facilities, study rooms, and a café Credit: Tams Bujnovszky
The other three projects on the RIBA shortlist include a new boarding school on the edge of the Amazon in Brazil, a virtuoso music school in Tokyo, and an eco-friendly residential block in Milan.
Held every two years, the RIBA International Prize recognises the best buildings from around the world and is one of the most coveted accolades in architecture.
The award, which will be announced in late November, goes to the building "that exemplifies design excellence, architectural ambition and delivers meaningful social impact."
The company's design knitted together several historical buildings and courtyards to create the new space
The prize is open to any qualified architect in the world, for a building of any size or budget, and this year's final four were narrowed down from an initial 62 projects.
O'Donnell and Tuomey has previously won a number of international awards, including the Royal Gold Medal in 2014.
Other projects the firm has worked on include the Shanghai Grand Opera House, the Lyric Theatre in Belfast, Lewis Glucksman Gallery in Cork and the Irish Film Centre.
By: David Kearns, Digital Journalist / Media Officer, UCD University Relations