UCD Spin-out SiriusXT awarded €4.5m in EU funding to aid coronavirus research
Posted 12 June, 2020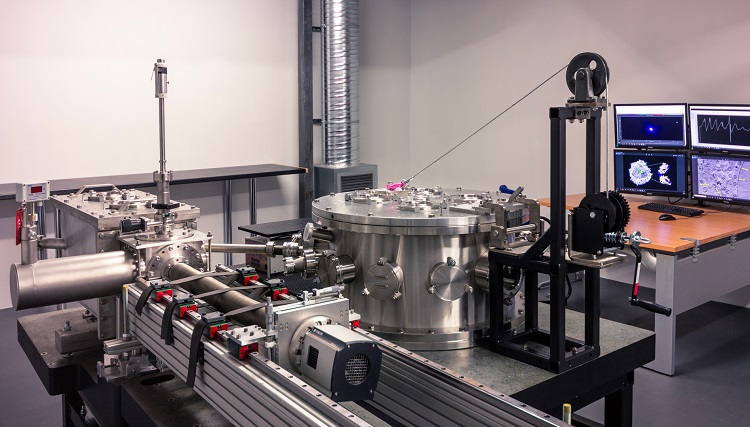 A University College Dublin spin-out has received €4.5 million in EU funding to help tackle the COVID-19 pandemic.
SiriusXT - co-founded by Dr Kenneth Fahy, Dr Paul Sheridan, Dr Fergal O'Reilly and Tony McEnroe from the UCD School of Physics – will use the funding to pilot its soft x-ray microscope at leading virology and disease research labs focused on coronavirus research.
The microscope is the first commercial lab-scale SXT microscope of its kind in the world and allows researchers to illuminate whole single cells or tissue samples, and produce 3D images of their internal structures.
The illumination required for a soft x-ray microscope is currently only available at four football-stadium sized facilities, called synchrotrons, and scientists have to wait up to 12 months for access.
SiriusXT's technology, based on research carried out at UCD, allows for a miniaturised soft x-ray source.
Tony McEnroe, CEO of the company, said: "Our success with our project called LiCENT will allow the company to pilot our soft x-ray microscope at leading labs and centres across Europe which are focusing on coronavirus research, before we launch a commercial product at the end of 2021.
"The EIC Accelerator Pilot support is crucial in funding the risky and costly phase in launching a high-tech product in transitioning from a working prototype to a full commercial product."
The SiriusXT was one of 36 across Europe to be awarded funding from the European Innovation Council Accelerator Pilot programme, which is part of Horizon 2020.
The UCD spin-out company, which is also an Enterprise Ireland high potential start-up, has now raised over €10 million in grant and equity funding.
By: David Kearns, Digital Journalist / Media Officer, UCD University Relations (with materials from Micéal Whelan, UCD Research and Innovation)