UCD scholarship recognised as six top academics elected to Royal Irish Academy
Posted 22 May, 2020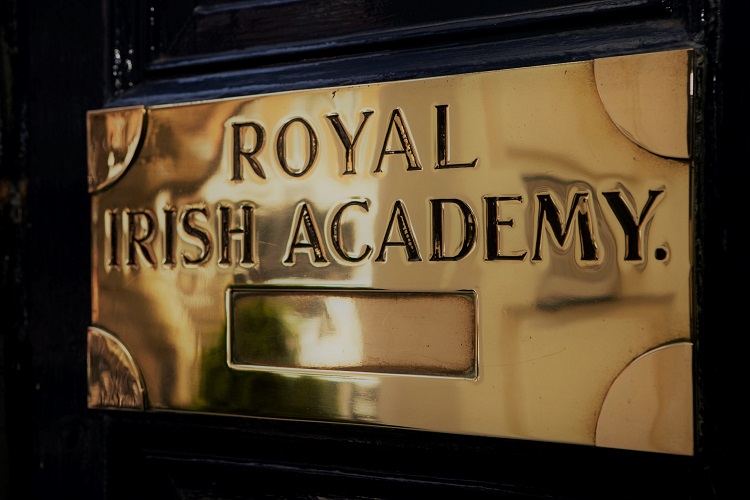 Six professors from University College Dublin have been elected to the Royal Irish Academy, the highest academic honour in Ireland.
In a break from its 235-year tradition, the RIA admitted the group of academics in a video call rather than with a handshake and an invitation to sign the Academy's members book.
The UCD professors newly elected to the RIA on Friday, 22rd May are:
The six were among 29 new RIA members elected as part of a virtual ceremony due to the ongoing restrictions caused by the COVID-19 pandemic.
Admittance to the Academy is the highest academic distinction in Ireland.
Professor Margaret Kelleher is the UCD Professor of Anglo-Irish Literature and Drama.
She is an internationally renowned scholar in Irish literature in English, and the author of 'The feminisation of famine: expressions of the inexpressible?' (Duke University Press, 1997) and 'The Maamtrasna murders: language, life and death in nineteenth-century Ireland' (UCD Press, 2018).
She was also co-editor of the path-breaking two-volume Cambridge history of Irish literature (Cambridge University Press, 2006).
Professor Cecily Kelleher, principal of the UCD College of Health and Agricultural Sciences, is one of Ireland's most eminent and influential public health researchers.
She has delivered breakthroughs in public health research and practice in areas such as cardiovascular disease, childhood obesity, traveller health, and the effects of smoking.
She has also made significant contributions to the development of national public health policy.
Professor Frank McDermott, of the UCD School of Earth Sciences, is a leader internationally in the discipline of geochemistry.
He has produced a large body of high-impact science with a particular focus on paleoanthropology and palaeoclimatology, delivering important insights into earthsystem challenges such as climate change and sustainability.
He has also held key leadership positions in the national and international organisation of research in the geosciences.
Professor Máire Ní Annracháin is the UCD Professor of Modern Irish.
She is a leading figure internationally in the areas of Modern Irish and Scottish Gaelic literature and culture.
Her work has been groundbreaking in its development of a theoretical framework and literary-critical vocabulary for the study of Gaelic languages.
Her publications have brought a transnational critical perspective to Modern Celtic Studies.
Professor Ben Tonra is professor of International Relations at the UCD School of Politics and International Relations.
His core research interests are European foreign, security and defence policy; Irish foreign policy; and international relations theory.
He has published widely in these fields. He has served as chair of the Royal Irish Academy's Standing Committee on International Affairs and has led major EU funded Horizon 2020 projects.
Welcoming the new members, RIA President Dr Mary Canning said: "Ireland should be immensely proud of these women and men who have brought international acclaim to our country.
"As members of the Royal Irish Academy they will strengthen our capacity to provide the expert advice Ireland needs at this time."
There are now 618 RIA members, of whom 88 are Honorary or overseas members, and past members include Nobel laureates WB Yeats and Seamus Heaney.
The Academy has been honouring Ireland's leading contributors to the world of learning since its establishment in 1785.
Last year UCD professor and RIA member Kathleen James-Chakraborty was presented with the society's Gold Medal, becoming the first woman to receive the award.
The architectural historian, from the UCD School of Art History and Cultural Policy, was the seventh UCD academic to receive the honour since its inception in 2005.
By: David Kearns, Digital Journalist / Media Officer, UCD University Relations