UCD spin-out secures EU funding for drone project mapping threatened habitats
Posted 17 November, 2020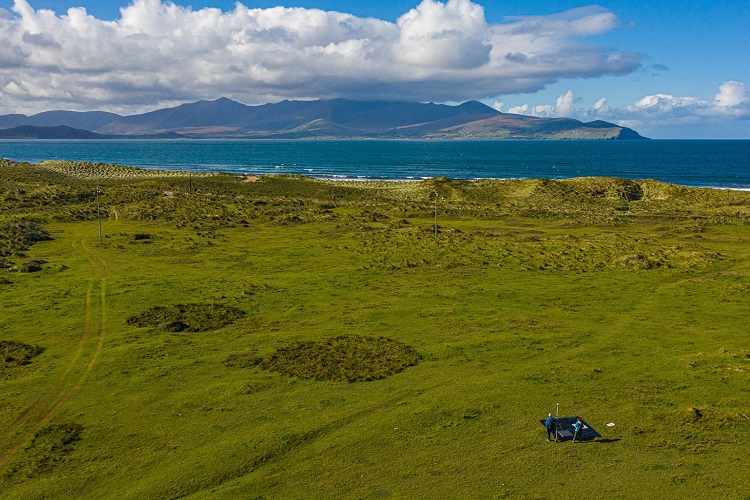 An Irish team has received €250,000 in EU funding for a drone project developing new ways to map and monitor threatened habitats.
The project aims to automate the mapping of endangered ecosystems that are under threat by using drones to survey areas more quickly and cheaply than traditional techniques.
Among those involved are ProvEye, a UCD spin-out that derives data from images collected by drones and other platforms.
The company, headquartered at NovaUCD, was established by Professor Nick Holden and Dr Jerome O'Connell as a spin-out from the UCD School of Biosystems and Food Engineering.
Also working on the project are researchers from CeADAR, Ireland's National Centre for Applied Artificial Intelligence which is headquartered at NexusUCD.
The motivation for the project comes from the increasing need for high-quality habitat maps to monitor the status of protected ecosystems – many of which are under significant pressure from human activities including agriculture and climate change.
The European Union requires member states to periodically produce maps for the status of threatened habitats in Europe.
Dr Jerome O'Connell, Managing Director, ProvEye said: "Leveraging specialised imagery taken across five test sites in Ireland, the team will build machine learning tools that can automatically map and monitor the status of these habitats over time, enabling the Irish government to fulfil its requirements under European law."
"These tools will be state of the art for such tasks and have widespread implications for the protection of habitats in Ireland and throughout the world."
Dr Oisín Boydell, Principal Data Scientist, CeADAR, added: "The success of deep learning in other domains, such as speech recognition and medical imaging, has motivated the remote sensing community to apply it to image classification problems."

Dr Sara Perez Carabaza has moved from Spain for a three-year Research Fellowship in the UCD School of Computer Science to apply her expertise to the project and is working closely with ProvEye and CeADAR.
She has a background in Artificial Intelligence for UAV, or drones, path planning as well as in deep learning for computer vision.
The data for this project has originated from the EPA funded project iHabiMap.
The project has been co-funded by Enterprise Ireland and the European Union's Horizon 2020 research and innovation programme under the Marie Skłodowska-Curie grant agreement.
By: David Kearns, Digital Journalist / Media Officer, UCD University Relations (with materials from Micéal Whelan, UCD Research and Innovation)