Darragh McElhinney takes silver as well as team gold at European Cross Country Championships
Posted 13 December 2021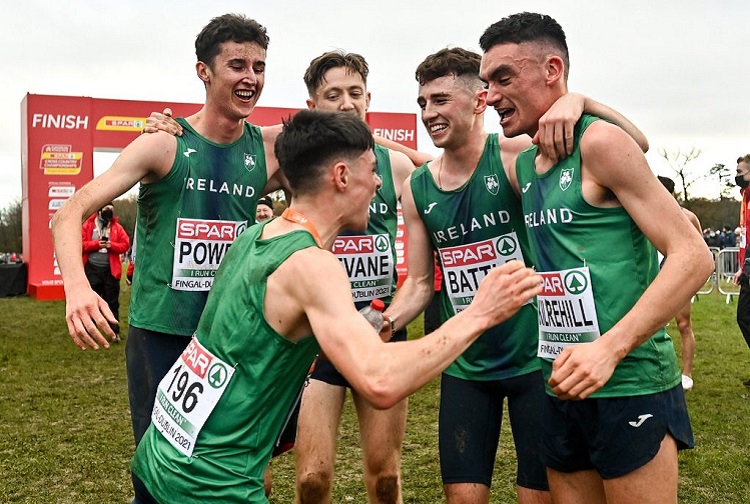 UCD runner Darragh McElhinney helped Ireland claimed the team gold at the European Cross Country Championships with his own silver medal winning performance.
In the Men's 8,000m Under-23, the Cork native duelled with Great Britain's Charlie Hicks for the top spot – closing the line in a time of 24:29, finishing four seconds behind his race rival.
Holding off a late surge from Luxembourg to hold onto silver, the display by McElhinney, an UCD Ad Astra fellow, ensured team gold for Ireland.
His performance alongside a 6th place finish for Keelan Kilrehil; with Michael Power in 13th; Donal Devane 40th; Jamie Battle 44th; and Thomas Devaney 67th, saw Ireland edged out Great Britain and France to win the gold medal with 21 points to their 24 and 36 respectively.
"I'm absolutely over the moon. I'm happy with second, I'm more than content but the fact that the team pulled it out of the bag, I'm buzzing," said McElhinney.
"We knew we were within a medal shot but that was just scandalous... To win team gold on home soil, you couldn't write it. The last few years I've had horrible results at cross country and I wondered if I was going to keep doing it, but I've put in the best training block I've ever done and it's all come together."