Smurfit Business School named CEMS School of the Year
Posted 17 December 2021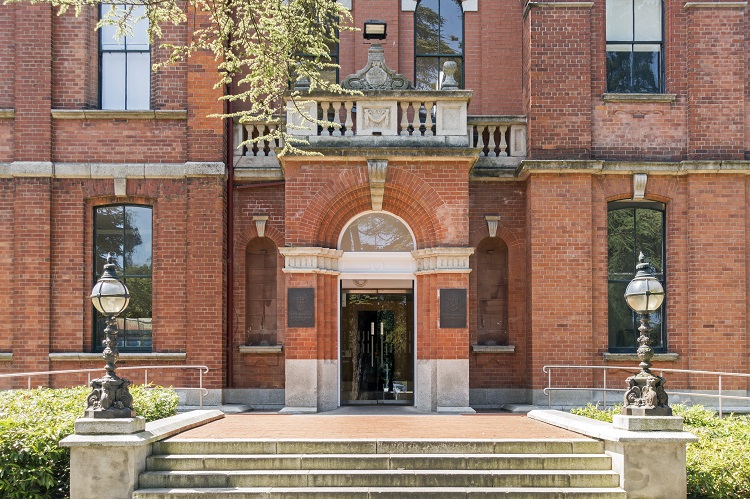 The UCD Michael Smurfit Graduate Business School has been named the 2020/2021 CEMS School of the Year.
Its first time receiving the prestigious award, Smurfit was selected as this year's recipient based on overall student satisfaction across all aspects of the CEMS programme, and by a vote by the academic directors of the CEMS schools.
A global strategic network of 34 of the world's leading business schools, 69 multinational organisations and 8 NGOs, CEMS and its members institutions are dedicated to educating and preparing future generations of international business leaders.
This is delivered through its leading international Master's in Management (MiM) programme, that prepares responsible leaders to contribute to a more open, sustainable and inclusive world.
"This award firmly establishes UCD Smurfit School's reputation as a global leader in the CEMS MiM programme," said Professor Gerardine Doyle, Director of UCD Smurfit School and Associate Dean of UCD College of Business.
"UCD Smurfit School has worked hard to build an outstanding reputation and is now recognised as a leader in corporate relations and engagement.
"A key strength of our CEMS programme has been the College's ability to leverage access to multiple European Headquarters in Dublin ranging from technology, consulting, finance, medtech and more, to build on a core CEMS value of business embeddedness."
Professor Andrew Keating, Academic Director of UCD Smurfit School's CEMS Programme, added: "From UCD's perspective, a core strength of being part of the CEMS alliance, and one that we harness, is the collaborative nature of the programmes where Schools act together and learn from each other, all to provide unique modules and experiences of the highest standard. This collaboration proves that we are stronger acting together than alone."
Earlier this year, UCD Smurfit School's CEMS MIM programme was ranked 3rd globally by the Financial Times – the highest ever ranking of one of the School's programmes.
By: David Kearns, Digital Journalist / Media Officer, UCD University Relations (with materials from Beth Gormley, UCD College of Business)