University College Dublin partners with Atlantic Bridge to create €80m University Bridge Fund II
Posted 12 May, 2021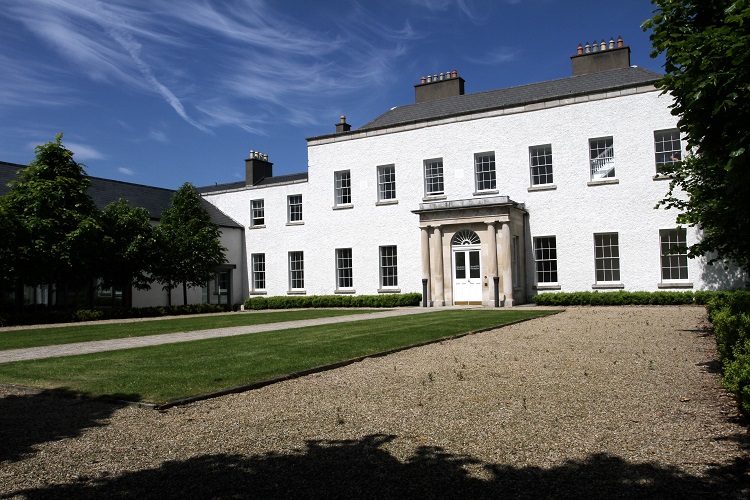 University College Dublin has partnered one of Europe's top performing growth technology funds to invest €80 million in a new generation of companies grown out of research at Irish third level institutions.
The 'University Bridge Fund II' is led by European technology fund Atlantic Bridge, and follows on from a similar programme launched in 2016 which invested in over 30 deep-tech companies that have raised over €220 million in co-investment to date.

This new partnership between Atlantic Bridge and UCD also includes a number of other Irish universities, Trinity College Dublin and University College Cork, as well as a €20m contribution from Enterprise Ireland.
It is expected that the investment has the potential to create up to 1,000 new jobs over the next five years through commercialisation of research into global businesses.

"Ireland's higher education institutes are delivering world class research. Translating this research and innovation into real-world impact and investment is a critical platform on which much of Ireland's economic and social development is built," said Simon Harris TD, Minister for Further and Higher Education, Research, Innovation and Science.
"My Department is committed to joining the dots - we know that accessing the skills, expertise and technologies developed in the publicly funded research sector can enable businesses to develop faster and work smarter, set new standards, grow jobs and stay ahead of the competition."

Damien English TD, Minister for Business, Employment and Retail added: "Irish third-level institutions and universities are at the forefront of cutting-edge research and innovation and have a strong track record for creating spin-out companies with global potential. Ingenuity is more crucial than ever before to meet the global challenges we are facing.
"By prioritizing innovation today, this fund will help more researchers to get viable new businesses off the ground, stimulating the creation of high-quality jobs across the country and shaping the future economy."
'University Bridge Fund I' ranks fourth within the world's Top 5 collaborative University Funds, and its portfolio companies have attracted significant international investment. This include Neurent Medical, Siren.io, CroiValve, Manna, and Ireland's first quantum computing company Equal1 Labs – both of which are headquartered at NovaUCD.
'Fund II' will invest in deep-tech companies with a keen focus on how technologies such as artificial intelligence, robotics, IOT, quantum computing and health-tech can make an impact to areas of global concern, such as energy efficiency, sustainability, carbon reduction and healthcare.

Combined, these funds are part of a growing trend of successful university funds located at international research hubs including Cambridge, Oxford, Stanford and Harvard.
"I welcome today's launch of the University Bridge Fund II, which builds upon the strong track record of the first fund," said Professor Orla Feely, UCD Vice-President for Research, Innovation and Impact .
"UCD looks forward to working with Atlantic Bridge and fellow University Bridge Fund II investors, including Trinity and UCC, as the Fund invests in the next generation of deep tech start-ups emerging from Ireland's third level research and innovation ecosystem to assist them reach their global growth potential."
Reaffirming the huge potential of cutting-edge Irish research, existing Fund I investors have re-committed to University Bridge Fund II. These include the European Investment Fund, Enterprise Ireland and AIB.
"The European Investment Fund, alongside leading Irish financial partners, is pleased to back the University Bridge Fund II, to help deep tech spin-off companies expand and innovate to solve energy efficiency, sustainability and healthcare challenge," said Alain Godard, Chief Executive Officer, European Investment Fund.
Colin Hunt, Chief Executive Officer, AIB added: "[We are] very proud to continue to back Atlantic Bridge and the deep tech companies it helps foster. University Fund I has been highly successful in growing and supporting the next generation of deep tech companies, creating high tech jobs and attracting significant international investment to Ireland.
"The launch of the second University Fund is strong validation of the Atlantic Bridge investment model and brings increased opportunities to early-stage SMEs."
This latest fund brings the total amount of capital under management by Atlantic Bridge to over €1 billion across eight funds.
With over 80 portfolio companies and global investment teams located in Europe, the US and Asia, Atlantic Bridge has a track record in scaling several of Ireland's largest technology companies including Decawave, which was acquired by Qorvo in 2020 and Movidius which was acquired by Intel in 2016.

"Atlantic Bridge is delighted to be launching University Bridge Fund II, following the success of our first University Fund which has is ranked in the Top 5 collaborative funds globally," Dr Helen McBreen, Partner, Atlantic Bridge said.
"At Atlantic Bridge we are committed to developing deep relationships and networks between our Universities and investment and corporate partners creating a vital investment Fund in the Irish ecosystem focused on commercialising our cutting edge deep-tech innovations."
By: David Kearns, Digital Journalist / Media Officer, UCD University Relations (with materials from Micéal Whelan, UCD Research and Innovation)