UCD Ladies Hockey names former Irish International Lisa Jacob as 1st Team Head Coach
Posted 18 May, 2021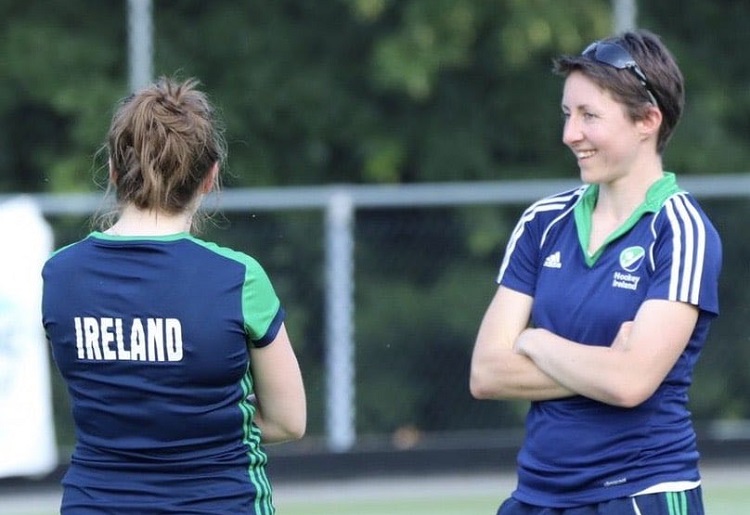 UCD Ladies Hockey has announced former Irish International and current Senior Women's team manager Lisa Jacob as the new Head Coach for their 1st team.
A former UCD Sports Scholar, having graduated from University College Dublin with a degree in Psychology, the Wexford native will be very familiar with her new surroundings having captained the UCD Ladies team to the Irish Senior Cup title in 2009.
"I am very excited to start this role - there is so much potential to work with in UCD, the exciting challenge will be to turn that potential into consistent high performance, at an individual and team level," she said.
"Some of my best hockey memories came during my time in UCD, I look forward to making more in this new chapter."
UCD Sport and @UCDLadiesHockey is delighted to announce that former @irishhockey International and current International Senior Women's team Manager, @lisa_jacob will join UCD as the Ladies Hockey First Team Head Coach. https://t.co/Njv80tgFwI pic.twitter.com/8L6VInqPh2

— UCD Sport (@ucdsportsclubs) May 18, 2021
As an international player, Lisa amassed 139 caps and scored 17 goals for the Irish Women's Hockey Team between 2006 and 2014.
She became the first Irish woman to be professionally contracted by a Dutch Hoofdklasse club, playing for Stichtsche Cricket en Hockey Club (SCHC) in 2013.
After almost a decade of international hockey, Lisa played with the Irish Women's Rugby 7's squad for 18 months.
Since then, she has coached extensively within Ireland - including as assistant coach to the Irish U16 and U18 women's hockey teams, Glenanne Men, Old Alex and Genesis, as well as working as a coach developer within Hockey Ireland.
Off the field, she has a background in executive team coaching and performance. As well as her degree in Psychology, she also has a Masters Diploma in Executive Coaching from the Irish Management Institute.
She has also worked with Management Drives in Holland and The Performance Hub in Ireland where she was a member of the Trinity MBA Executive Coaching Panel.
By: David Kearns, Digital Journalist / Media Officer, UCD University Relations