Culinary archaeologist wins big at Irish Food Writing Awards
Posted 11 November 2020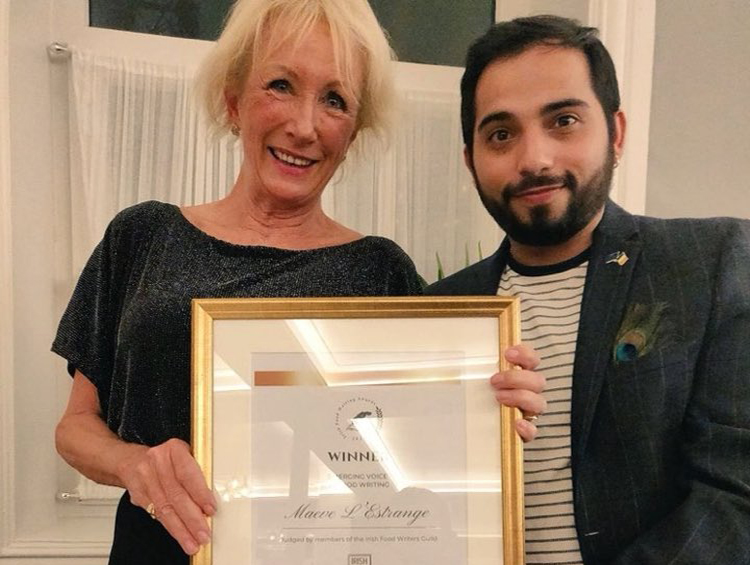 A culinary archaeologist at UCD won a top prize at the first ever Irish Food Writing Awards.
Maeve L'Estrange, a PhD candidate at the UCD Centre for Experimental Archaeology & Material Culture and writer with the Dublin Inquirer, was the recipient of the 'Emerging Voice' award for her work on recreating medieval dishes that were popular in Ireland's past.
As few such Irish recipes survive, the Irish Research Council Scholar works on piecing together what food was enjoyed during the early to late Middle Ages (1200 AD to 1500 AD) by examining fauna and flora remains from excavation reports, and combining these with spices and other foodstuff referred to in primary documents of the period.
She was one of 16 winners named at the inaugural Irish Food Writing Awards during a ceremony held in Dublin this month.
She won!!! Congratulations @Maeve_LEstrange of @DublinInquirer & UCD @EArchaeol on winning Emerging Voices award in Irish Food Writing Awards! Maeve writes about medieval food & cooking in Ireland, using experimental archaeology, archaeology & history. @IrishResearch #IFWA2021 pic.twitter.com/LpwU2NJK0V

— ExperimentArchaeolog (@EArchaeol) November 10, 2021
The awards, held to recognise food and drink writers in Ireland and to push for high standards in food writing and food media, saw over 200 entries judged by a panel of 27 experts that included some of the world's top names in food and drink such as Rene Redzepi from Noma restaurant in Copenhagen, broadcaster Jay Rayner and restaurant critic Tom Parker Bowles.
Categories were open to writers, journalists, chefs, bloggers, broadcasters, photographers and those who promote Irish food on social media.
"We were overwhelmed with the amount of entries, the quality of the international writers who wanted to be involved as judges and our sponsor companies without which the awards wouldn't have happened," said Suzanne Campbell, one of the co-founders of the event.

"It has been a tough eighteen months for the food sector and for journalists so this is a lovely way to acknowledge the hard work of writers and food media," she told the Irish Independent.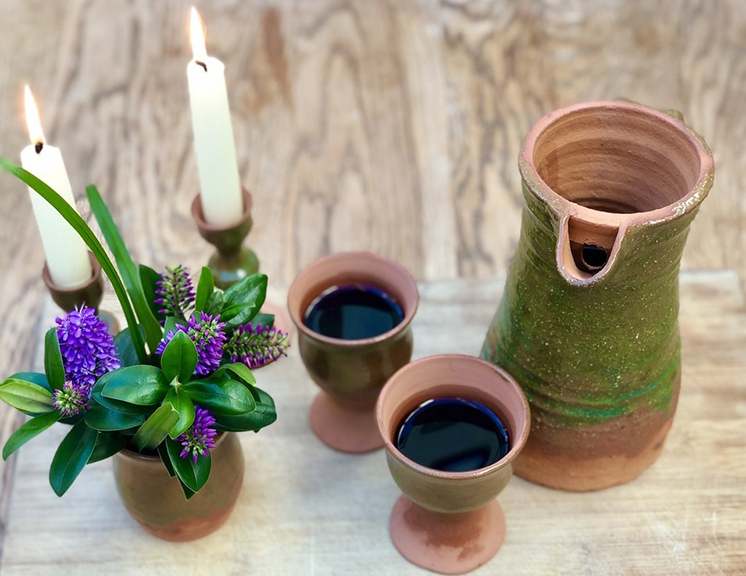 Full list of winners at the 2021 Irish Food Writing Awards:
Food Podcast Award winner: Spice Bags Podcast from Dee Laffan, Mei Chin and Blanca Valencia.
Writing on Sustainability in Irish Food Award winner: Michelle Darmody, Irish Examiner.
Restaurant Writing Award winner: Joe McNamee, Irish Examiner.
Online Writing Award winner: Caroline Hennessy for www.Bibliocook.com.
Writing on Irish Food Producers Award winner: Katy McGuinness, Irish Independent.
Investigative Writing on Food Award winner: Niall Sargeant, Noteworthy.ie.
Emerging Voice in Irish Food Writing Award winner: Maeve L'Estrange, Dublin Inquirer.
Cookery Writing Award winner: Lilly Higgins, Irish Times.
Wine Writing Award winner: Aoife Carrigy, Irish Independent.
Spirits Writing Award winner: Oisin Davis, Food and Wine Magazine.
Beer Writing Award winner: Breandan Kearney, Good Beer Hunting.
Food Writing Award winner: Corinna Hardgrave.
Writing on International Cuisines in Ireland winner: Mei Chin, Irish Times and The Times (UK).
Magazine or Food Supplement Award winner: Food and Wine Magazine.
Outstanding Achievement in food and drink writing award: Presented posthumously to wine writer and broadcaster Tomás Clancy. It was accepted by his wife Claire Kearney and sons Tomas and Liam Clancy.
Cookbook of The Year Award: "FX Buckley the Dublin Steakhouse" by Katy McGuinness and Stephen Buckley.
Food Photography Award winners:

Professional category winner: Al Higgins.
Amateur category winner: Rosie Morgan.
By: David Kearns, Digital Journalist / Media Officer, UCD University Relations