CAO Round 2: UCD makes 268 offers
Posted 20 September, 2021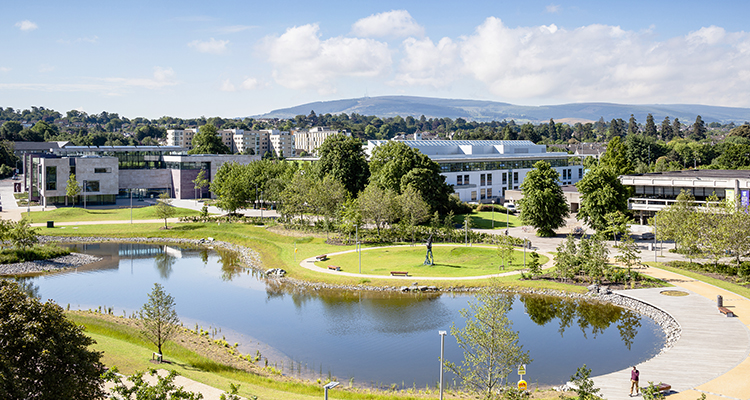 Two hundred and sixty-eight students received offers for places at University College Dublin in Round 2 of the CAO process today.

The largest number (36) were made for Science (DN200) and students on 567 points have now received offers.

Points for seventeen courses have fallen. The largest falls are 28 in Landscape Architecture (DN120) to 435 points and 21 in City Planning & Environmental Policy (DN130) to 424.

DN670 Economics and Finance had been at 625 points with random selection in Round 1.
In Round 2 all students on 625 points have now received offers.

The acceptance level for Round 1 was 81%, broadly the same as in 2020 when it was 82%.
| CAO Code | Course title | Round 2, 2021 | Round 1, 2021 | Final Round, 2020 |
| --- | --- | --- | --- | --- |
| DN100 | Architecture | 555 | 555 | 510 |
| DN120 | Landscape Architecture | 435 | 463 | 407 |
| DN130 | City Planning & Environ Policy | 424 | 445 | 390 |
| DN150 | Engineering | 565 * | 565 * | 520 * |
| DN200 | Science | 567 | 577 | 533 |
| DN201 | Computer Science | 549 | 554 | 510 |
| DN230 | Actuarial and Financial Studies | 613 * | 613 * | 601 |
| DN240 | Sustainability | 510 | 510 | 440 |
| DN250 | Agricultural Science | 444 | 454 | 453 |
| DN261 | Food Science | 531 | 531 | 476 * |
| DN262 | Human Nutrition | 566 | 566 | 531 |
| DN300 | Veterinary Medicine (Undergraduate Entry | 601 * | 601 * | 589 |
| DN301 | Veterinary Medicine (Graduate Entry) | 0 | 0 | 0 |
| DN310 | Veterinary Nursing | 509 | 521 | 466 * |
| DN400 | Medicine (Undergraduate Entry) | 743 * | 743 * | 736 * |
| DN401 | Medicine (Graduate Entry) | 61 * | 61 * | 58 * |
| DN410 | Radiography | 566 * | 566 * | 531 * |
| DN411 | Radiography (Graduate Entry) | 0 | 0 | 0 |
| DN420 | Physiotherapy | 601 * | 601 * | 568 |
| DN425 | Health & Performance Science | 543 | 544 | 507 |
| DN430 | Sport and Exercise Management | 476 | 484 | 433 |
| DN440 | Biomedical, Health and Life Sciences | 613 * | 613 * | 589 * |
| DN450 | General Nursing | 462 * | 462 * | 421 |
| DN451 | Children's & General Nursing (Integrated) | 533 | 533 | 499 |
| DN452 | Midwifery | 509 * | 510 | 473 |
| DN453 | Mental Health Nursing | 442 | 442 | 393 |
| DN520 | Arts | 378 | 381 | 310 |
| DN530 | Humanities | 388 | 397 | 326 |
| DN541 | Modern Languages | 320 | 320 | 300 |
| DN600 | Law | 567 * | 576 | 543 * |
| DN610 | Business and Law | 567 | 573 | 544 |
| DN650 | Commerce | 555 | 555 | 521 * |
| DN660 | Commerce International | 554 * | 555 | 510 * |
| DN670 | Economics and Finance | 625 | 625 * | 613 |
| DN700 | Social Sciences | 474 | 475 | 418 |
| DN710 | Economics | 532 * | 534 | 498 * |
| DN720 | Psychology | 564 | 566 | 522 * |
| DN750 | Social Policy and Sociology | 421 | 421 | 377 |
By Eilis O'Brien, UCD University Relations