UCD School of Medicine urges support for WHO efforts to end global COVID-19 vaccine inequities
Posted 8 February, 2022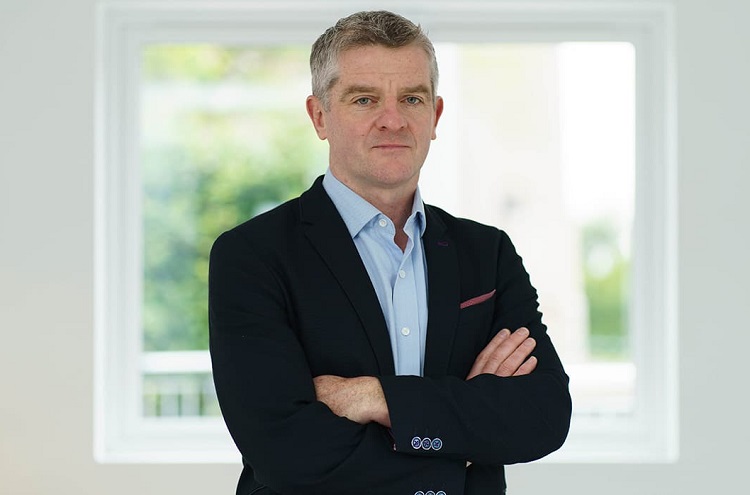 Professor Paddy Mallon, UCD Professor of Microbial Diseases, and Consultant in Infectious Diseases at SVUH
The UCD School of Medicine is backing a campaign calling for the Irish government to support the World Health Organisation's (WHO) recommendations aimed at ending global COVID-19 vaccine inequities.
It is putting its support behind 'Doctors for Vaccine Equity' which is asking for Ireland to back three WHO proposals that could help lower the barriers limiting access to vaccines and treatments for COVID-19 in many low-income countries.
Among the recommendations are a temporary suspension of intellectual property rights for health technologies that are needed to prevent, contain, or treat COVID-19.
Currently these are enforced under TRIPS (Trade-Related Aspects of Intellectual Property Rights), a World Trade Organisation agreement that protects intellectual property, including patents on medicines produced by pharmaceutical companies.
Support for such a waiver is strong amongst many countries, including the United States, and groups such as UNAids, Oxfam, Trócaire, and Amnesty but continues to be opposed by some nations and international organisations such as the European Union.
"77.3% of eligible people living in Ireland have now received three doses of the COVID-19 vaccine. This vital part of the public health response to the pandemic has reduced virus transmission, significant illness and deaths and has allowed for the recent lifting of most restrictions in our everyday lives," said Professor Michael Keane, Dean and Head of UCD School of Medicine, and Consultant Respiratory Physician at St. Vincent's University Hospital (SVUH).
"The WHO Global COVID-19 Vaccination Strategy is aiming for vaccination of 40% of people in all countries by the end of 2021, and 70% by mid-2022.
"So, while Ireland is faring incredibly well in this regard, by comparison, only 8.1% of people living in low-income countries have received even one dose of a COVID-19 vaccination.
"High levels of transmission among unvaccinated populations, risks viral mutation and the emergence of vaccine resistant strains which is putting entire global vaccine programme in jeopardy," added Professor Keane.
The UCD School of Medicine asking all those doctors from the School's Faculty and working in its research community to give their support for the Doctors for Vaccine Equity campaign.
"Vaccine equity clearly aligns with our School's Vision for health and well-being across the world and reflects our School's Values of excellence, integrity, collegiality, engagement and diversity," said Professor Paddy Mallon, UCD Professor of Microbial Diseases, and Consultant in Infectious Diseases at SVUH.
"UCD also has a long-standing commitment to sustainability. The lead Theme in the University's 2020 – 2024 'Rising to the Future' Strategy is 'Creating a Sustainable Global Society', highlighting that as a matter of urgency, humanity must learn to live sustainably without degrading its shared planet, in pursuit of the UN Sustainable Development Goals.'
"We therefore encourage the Irish Government to think globally in its ongoing approach to the pandemic and support the implementation of the WHO recommendations on global vaccine equity."
Alongside a TRIPS waiver health technologies for treating and preventing COVID-19, the WHO has also recommended for a redistribution of global vaccine supplies, and for rational purchasing of vaccines to prevent ongoing hoarding and wastage.
By: David Kearns, Digital Journalist / Media Officer, UCD University Relations