FOOD-I: UCD co-chairs on All-Island initiative to ensure food security
Posted 30 March, 2022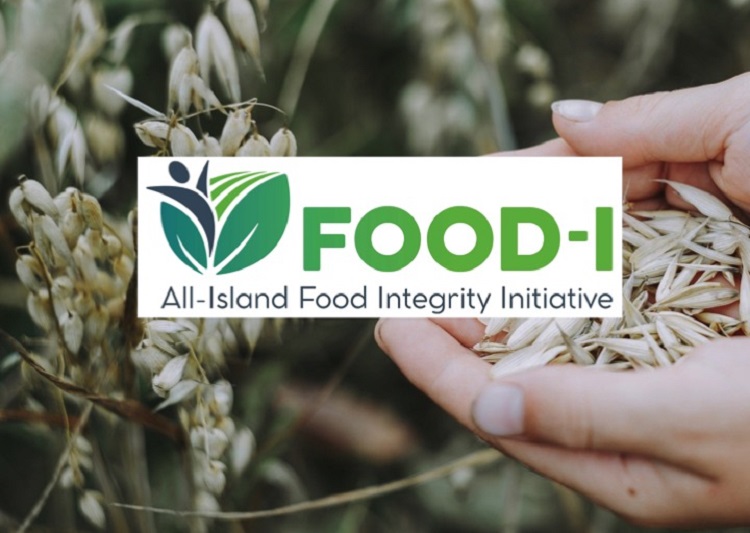 University College Dublin will co-chair a new cross-border partnership seeking to consolidate food systems expertise on the island of Ireland to help ensure sustainability and security.
This network - FOOD-I - will provide evidence-based solutions for industry and government aimed at driving behaviour change in the agri-food chain across Ireland and Northern Ireland, as well as develop disruptive technologies to face unprecedented challenges, such as climate factors, increasing population size and geopolitical conflict threatening food security.
Irish Minister for Agriculture, Food and the Marine, Charlie McConalogue TD, and Minister of Agriculture, Environment, and Rural Affairs of Northern Ireland, Edwin Poots,
"The FOOD-I initiative aims to consolidate food systems expertise and this, along with the initiative's key aims and objectives, will greatly benefit the island of Ireland, as well as helping to inform the transformation of global food systems," said Irish Minister for Agriculture, Food and the Marine, Charlie McConalogue TD.
"I fully recognise that science and innovation are key enablers of long-term economic productivity and growth and are also vital in underpinning environmental sustainability," added Edwin Poots, Minister of Agriculture, Environment, and Rural Affairs of Northern Ireland.
"I am confident that the science delivered by FOOD-I will rise to meet these challenges and create new opportunities for the agri-food sector – placing sustainability at the heart of a living, working landscape valued by everyone."
FOOD-I will be coordinated under a partnership between UCD, Queen's University Belfast, UCC, Teagasc, Agri-Food and Biosciences Institute (AFBI), NUI Galway and Ulster University.
Its key objectives are:
Provide science-based evidence for sustainable healthy diets;
Develop new technologies to integrate and optimise a sustainable and transparent Irish food system;
Develop and adopt new approaches to ensure sustainable food production and processing systems;
Drive behavioural change across the food system to ensure healthy sustainable food with positive impacts on consumer health; and
Increase the competitiveness of the island's food economy by meeting global consumer needs through diversifying agricultural systems.
Co-Chair of FOOD-I, Professor of Plant Health in UCD School of Biology and Environmental Science and member of the G20 Global Wheat Initiative Scientific Board, Professor Fiona Doohan said: "We face unprecedented challenges to ensure the integrity and security of our food supply, on this island and globally. By working together, harnessing the world-class research skills and resources across the whole island, we can lead the world in providing innovative solutions to ensure the sustainability of agri-food systems."
"One of the biggest challenges facing humanity this century is to provide the growing world population with healthy diets from sustainable food systems,"added Professor Aedin Cassidy of the Institute for Global Food Security at Queen's and Co-Chair of FOOD-I.

"The climate crisis, Brexit, geopolitics - such as what's happening in Ukraine - and the Covid-19 pandemic have all put pressure on an already creaking system. Transformation is urgently required and can only be achieved by an inter-disciplinary approach.
"Our broad and distinctive skill sets in food-systems research across Ireland place us in a unique position to address these challenges and develop evidence-based solutions that will showcase our world-leading research and have consequences for food systems internationally."
By: David Kearns, Digital Journalist / Media Officer, UCD University Relations (with materials from Caroline Byrne, UCD Research and Innovation)