SFI Future Frontiers awards 19 funding grants to UCD researchers
Posted 12 May, 2022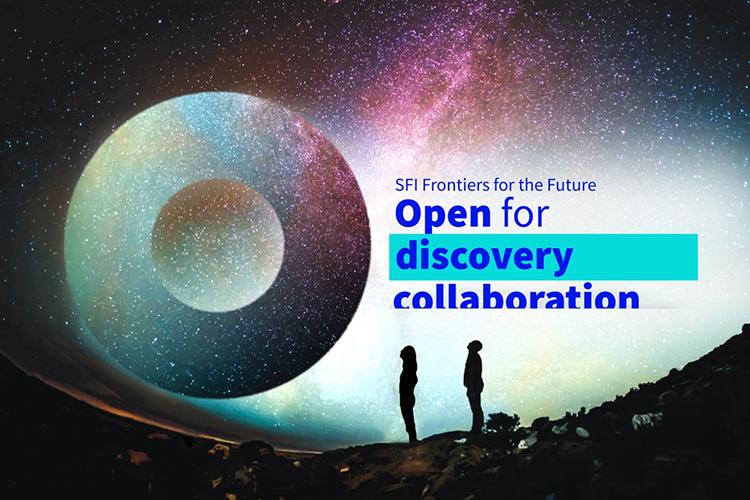 UCD researchers have been awarded 19 funding grants under Science Foundation Ireland's €53.7m Future for the Frontiers programme.
The scheme aims to aid development of world class research capability and human capital in STEM that demonstrably supports and underpins enterprise competitiveness and societal development in Ireland.
The UCD research supported by the 2021 grants include areas such as fungal pathogens and infections, blindness intervention, cancer, chronic lung diseases, and 5G transmission.

The UCD awardees are:

Awardee
Project
Grant

Abdollah Malekjafarian

Automated and Rapid Fault Diagnosis of Railway Tracks using In-service Train Measurements

€376,313

Adam Kane

Noisy Neighbours - the movement ecology of urban gulls

€265,280

Alexey Lastovetsky

Models, Algorithms and Software for Energy-efficient Parallel Computing in Heterogeneous Hybrid Multicore Era

€479,959

Angela Feechan

RECEPTAR PATH: Removing susceptibility RECEptors in wheat and barley TARgeted by fungal leaf blight PATHogens

€479,936

Anthony Ventresque

RobuSTests: Robust Software Tests

€479,936

Brendan Kennedy

Investigating fundamental biological processes underpinning vision, to understand disease and develop therapeutic interventions for blindness.

€332,676

Colm Ryan

Understanding and predicting context-specific synthetic lethality in cancer

€421,572

Ioscani Jimenez del Val

Dial-A-Sugar: Model-Predictive Control of biopharmaceutical glycosylation

€477,658

Jonathan Bond

Unravelling epigenetic systems disruption in cancer

€479,985

Marcus Baumann

Continuous Flow Biocatalysis for High Value Products Exploiting Enzyme Cascade Processes

€419,916

Michael Peter Kennedy

No Spurs After Nonlinear Distortion (NoSAND)

€937,343

Nicola Fletcher

A One Health approach to investigate hepatitis E virus in humans, animals and the environment

€457,868

Robert Johnson

DNA Amplification and Detection within a Confined Nanospace

€457,455

Siobhan McClean

AdaptaLox: Adaptation of bacteria to the low oxygen environment in chronic lung diseases - a target for a single treatment modality.

€479,756

Stefan Oscarson

Towards novel therapies; Development of a glycoconjugate fungal vaccine targeting Cryptococcus neoformans infections

€315,167

Teerachot Siriburanon

Massive Array of mm-Wave Transmitters with Digital Pencil Beam Steering for 5G Communications and Radars

€479,980

Kenneth Wolfe

Molecular arms race between a yeast homing genetic element and its genomic target

€985,850

Mert Celikin and

Eoin O'Cearbhaill

Additive Manufacturing of Bioresorbable Magnesium Implants

€392,059

Tancredi Caruso and

Jonathan Yearsley

Delivering food security from grasslands by understanding the link between root microbial networks and resilient agriculture

€387,845
The SFI Frontiers for the Future programme comprises two funding streams:
Projects: 58 high-risk, high-reward research projects which will receive approximately €32.3m to facilitate innovative and novel approaches.

Awards: 18 larger scale innovative, collaborative excellent research programmes that have the potential to deliver economic and societal impact will receive approximately €21.4m.
"I am delighted to support this programme which funds individual-led research, with an emphasis on fundamental research at the cutting edge of science and engineering which will help us build a better future for Ireland through discovery, innovation, and impact," said Minister for Further and Higher Education, Research, Innovation and Science, Simon Harris TD.
"Not only will these grants support research in important areas for Irish society, they will also fund 216 people in varying research positions across 10 Higher Education Institutes to further develop their research careers.

"We are investing in talent. I would like to offer my thanks to the Higher Education Institutions for their support in delivering this programme again this year."
Working across ten Higher Education Institutes, these 216 research positions will be funded including 93 Postdoctoral scientists, 105 PhD students and 18 Research Assistants/others across a variety of different areas.

"The SFI Frontiers for the Future Programme is a key element of SFI's new strategy – Shaping Our Future providing support for excellent research," said Professor Philip Nolan, SFI Director General.
"The [2021] research programmes are wonderfully diverse, but they have one thing in common: they ask fundamental questions and will lead to important scientific breakthroughs, with important applications in areas such as climate action, biodiversity, human and animal health and digital transformation, with real and lasting benefits to our society and economy."
He added: "It is really encouraging to see that 42% of the research grants are led by female researchers for the second year running. SFI is committed to addressing the gender imbalance evident in areas of Irish research and this is another example of that commitment in action."
The Future Programme is run in collaboration with Geological Survey Ireland and the Sustainable Energy Authority of Ireland (SEAI), who are co-funding a number of the grants.
The ten Higher Education Institutions awarded funding under the scheme were RCSI University of Medicine and Health Sciences, University College Dublin, Maynooth University, Trinity College Dublin, University of Limerick, National University of Ireland, Galway, University College Cork, Technological University Dublin, Tyndall National Institute and Dublin City University.
By: David Kearns, Digital Journalist / Media Officer, UCD University Relations (with materials from Caroline Byrne, UCD Research and Innovation)