Athena SWAN recognises College of Business and Schools of Computer Science and History
Posted 12 September, 2022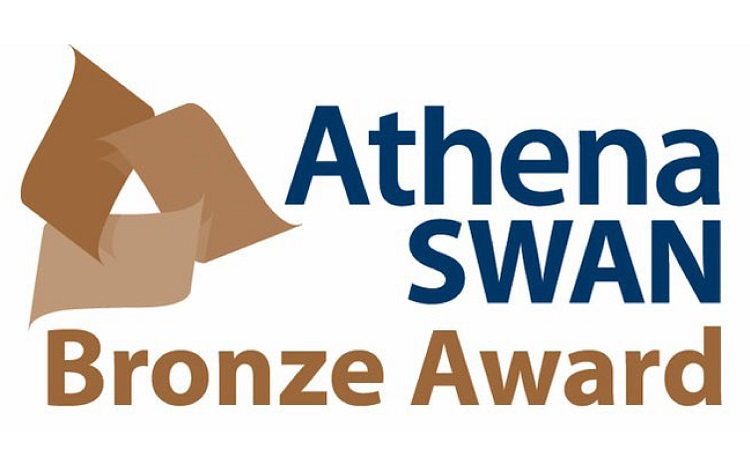 The planned introduction of increased maternity leave for PhD students and new scholarships for women are among the measures that have seen one College and two Schools at UCD named as recipients of Athena SWAN Bronze awards.
The UCD College of Business, UCD School of Computer Science, and the UCD School of History were each required to develop a four-year action plan aimed at driving gender equity and representation, as well as reflect on their gender pipeline gaps.
Career development and recruitment campaigns have been undertaken across the College and two Schools, and among the steps being taken to increase the percentage of women studying Business, Computer Science and History include:
The School of Computer Science will offer an extra three months of paid maternity leave for PhD students in 2023.
The launch of a new modular Executive MBA which is gender-balanced, and new female MBA scholarships covering up to 100% of tuition fees by 2023.
New History PhD scholarships to support the pipeline of women and people from under-represented groups are planned for 2024.
The development of female talent via the Aurora mentorship programme
And the establishment of a National Women in History Network to support the advancement of female academics, planned for later this year.
There are now some 24 Colleges and Schools across University College Dublin with Athena Swan accreditation, which celebrates good practice towards the advancement of women in STEM and higher education.
"I am delighted to congratulate the College of Business, School of Computer Science and School of History, these three disciplines play a critical role both within UCD and in wider society encouraging greater equity and female participation and innovation in technology, business and enriching our understanding and the preservation of history globally," said Professor Colin Scott, Vice President for Equality, Diversity and Inclusion and Co-chair of Gender Equality Action Group.
Professor Emma Sokell, Co-chair of UCD Gender Equality Action Group added: "Diversity is one of the core values in UCD's strategy, and one of our strategic objectives is the attraction, development, and retention of an excellent and diverse cohort of students, faculty and staff.
"The Athena SWAN process is central to our ability to deliver on this objective and deliver on UCD's Equality, Diversity and Inclusion Strategy."

As an institution, UCD was first received an Athena SWAN Bronze Award in 2017, and had its institutional accreditation renewed in 2020 in recognition of the University's work towards gender equality.
UCD Colleges and Schools with Athena SWAN Awards:
School of Archaeology
School of Agriculture and Food Science Bronze
School of Biomedical and Biomolecular Science
School of Chemistry
School of Veterinary Medicine
School of Biology and Environmental Science
School of Nursing, Midwifery and Health Systems
School of Medicine
College of Engineering and Architecture
School of Economics
School of Languages, Cultures and Linguistics
School of Law
School of Physics
School of Politics and International Relations
School of Psychology
School of Public Health, Physiotherapy and Sports Science
School of Computer Science
School of History Bronze Gender Equality Action Plan
College of Business
By: David Kearns, Digital Journalist / Media Officer, UCD University Relations