Ad Astra Academy welcomes 59 new student scholars to flagship scholarship programme
Posted 7 March, 2023
Some 59 students have been accepted into Ad Astra Academy, University College Dublin's flagship scholarship programme.

At a ceremony welcoming the new scholars, where each were formally awarded their scholarships, UCD academic mentors, heads of schools and college principals celebrated their admission into the Academy - whose 2023 membership now stands at 199.
This year there were 33 Academic Scholarships, 18 Elite Sports Scholarships, and 8 Performing Arts Scholarships.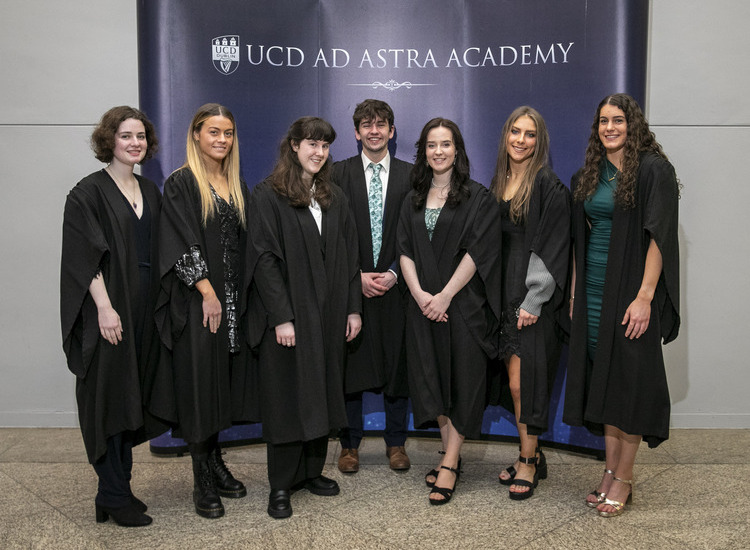 Ad Astra Academy Director and Acting Registrar and Deputy President Professor Barbara Dooley welcomed the new scholars, saying that the Academy "was an expression of the mission of UCD as a whole; to provide a supportive community in which every member of the University is enabled to achieve their full potential."

"The Academy nurtures exceptional students by offering them unique supports and opportunities to further develop their talents," she said.

"Our scholars benefit from a scholarship, mentoring and discipline specific supports, as well as personal and professional development opportunities."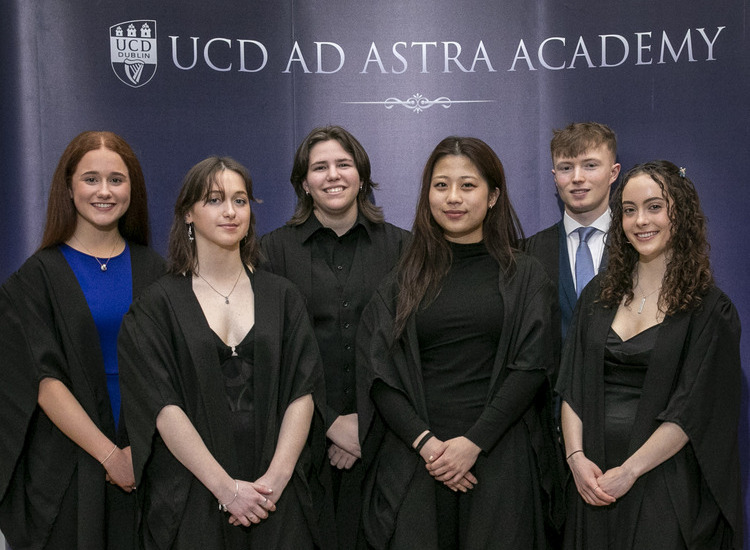 Highlighting the achievements of past and current Ad Astra scholar, Professor Dooley noted that many Academic Scholars had undertaken research placements and internships at world-renowned institutions such as Stanford University, Boston Scientific, the United Nations, the European Space Agency and Harvard Medical School.

While several past and present Elite Sports Scholars including Garry Ringrose, James Ryan, Andrew Porter, Ross Byrne, and Josh van der Flier, named 2022 World Rugby Player of the Year, are part of the Irish Rugby Squad in the current Six Nations Championships and among those who made history by becoming the first ever Irish team to win a series in New Zealand.

Several Elite Sports Scholars recently competed at the European Indoor Championships, including Darragh McElhinney, Luke McCann, and Ireland's fastest man Israel Olatunde.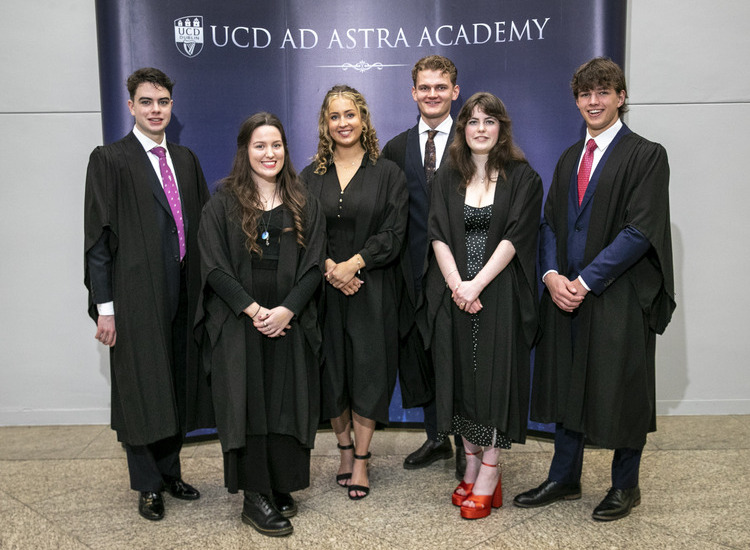 Elsewhere Performing Arts scholars were currently in rehearsals, developing a new performance for the National Gallery of Ireland, and that a number had recently toured in key performance venues in the UK including The Royal Opera House, The Tate Modern and The National Theatre of London.

This year's new scholars attend their scholarship ceremony with two members of their family. Secondary school principals were also invited to attend with Stage 1 Scholars. Donors to the Academy are also in attendance.
By: David Kearns, Digital Journalist / Media Officer, UCD University Relations