Recruiting for one fully funded PhD supervised by Assoc. Prof. Dragos Calma
Recruiting for one fully funded PhD supervised by Assoc. Prof. Dragos Calma in his ERC project NeoplAT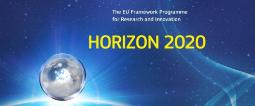 Dr Dragos Calma, Associate Professor at University College Dublin, School of Philosophy,
is recruiting one PhD student for his European Research Council Consolidator Grant
entitled Neoplatonism and Abrahamic Traditions. A Comparative Analysis of the Middle East,
Byzantium and the Latin West (9th-16th Centuries). This position is fully funded by the European
Research Council under the Horizon 2020 research framework programme.
Funding for: one PhD position, up to 48 months
Funding amount comprises:
Annual stipend: €17,000
Annual fee at EU Level (currently at €6,170)
Annual eligible research and travel expenses up to €2,250
Start dates for the PhD : January or May 2019 [with option for September 2019]
Description of the ERC Project.
The project, running until May 2023, offers a fresh and thoroughly documented account of the impact of Pagan Neoplatonism on the Abrahamic traditions. It focuses mainly, but not exclusively, on the Elements of Theology of Proclus (fifth century) which occupies a unique place in the history of thought. Together with its ninth-century Arabic adaptation, the Book of Causes, it has been translated, adapted, refuted and commented upon by Muslim, Jewish and Christian thinkers across centuries, up to the dawn of modernity. This project radically challenges the conservative narratives both by analysing invaluable, previously ignored resources and by developing an innovative comparative approach that embraces a variety of research methods and disciplines. Based on fundamental archival examinations in underused library collections, the project aims (1) to continue identifying new Arabic and Latin manuscripts representing a largely unknown intellectual heritage; (2) to retrace the scholarly networks by which Neoplatonism was transmitted between the Middle East, Byzantium and the Latin West; (3) to analyse the impact of Proclus on the history of metaphysics and on the relations between philosophy and theology within the Abrahamic traditions.
Structure of the PhD.
Doctoral studies at UCD usually comprise four years. During the first year the student is required to acquire 30 credits through core and optional modules available within the School of Philosophy, across the university or in collaboration with Trinity College, Dublin. For a full description please refer to UCD Structured PhD.
Description of the PhD Thesis.
The main topic of the PhD thesis should be one of the following subjects, but it is not limited to them:
Study of the influence of Proclean metaphysics on the Latin West (13th-16thCenturies)
Study of the influence of Arabic Neoplatonic texts on the Latin West (12th-16thCenturies)
Analysis of a Latin commentary on the Book of Causesor on the Elements of Theology
Partial or complete critical edition of a previously unpublished Latin commentary on the Book of Causesor on the Elements of Theology
The successful PhD candidate will work on the Western Medieval tradition under the supervision of Dr Dragos Calma, and in collaboration with an international research team that comprises scholars from Austria, Belgium, France, Germany, Italy and the United States.
Requirements.
Applications are invited from talented candidates holding or currently completing a research Master's degree in Philosophy or relevant cognate subjects such as Classics or Medieval History. We are looking for applicants who have:
Background in the history of philosophy
Experience with reading Scholastic texts
Good knowledge of Latin
Interest in the history of ideas
Good scientific writing and planning skills
Excellent command of spoken and written English [an internationally recognised English Language Test may be required]. Knowledge of French, Italian, German or Spanish is considered an asset.
How to Apply.
The application comprises: a detailed CV, your university transcripts (BA, MAs), letter of intention, written sample such master thesis or/and any publications [preferable in English], a research project and two reference letters. The applications should be sent to Sinead Gillen at sinead.gillen@ucd.ie.
Closing date for applications: 28 August 2018 (24:00 GMT+1).
Interviews for the shortlisted candidates will be held at the beginning of October
UCD School of Philosophy
Fifth Floor -- 510D, Newman Building, University College Dublin, Belfield, Dublin 4, Ireland. E:
philosophy@ucd.ie