Irish Young Philosopher Awards 2019
We are delighted to announce the winner of the Irish Young Philosopher Awards for 2019 is Lauren Doyle for her project on 'Why is Nature Beautiful and Why do We Destroy it?'
Lauren was awarded the Arthur Cox Grand Prize in Philosophy at the Young Philosopher Awards Festival by President Michael D. Higgins on Wednesday 15 May 2019.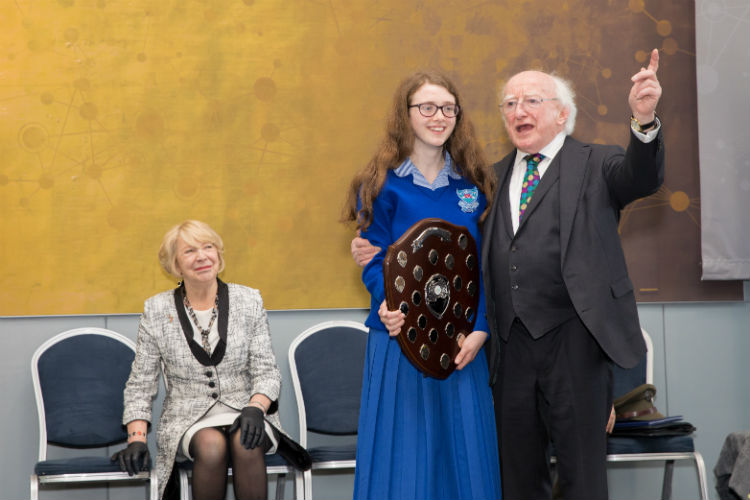 Lauren (16) who is a transition year student at Mount Sackville Secondary School explained to judges at the festival how she had drawn on German Romanticism and Aristotle's notion of the golden mean to explain how society has been unable to find moderation in the modern world.
"While people generally had affection for the natural world we are becoming 'less attached' to it and more heavily dependent on devices that give a distorted view of nature," she told the Irish Times. "This helps to explain why we destroy what we love."
There were 350 finalists who participated in the 2019 IYPA Festival and approximately 800 people attended the Festival on the day, double the number at the 2018 Festival. Students, teachers and parents, travelled from around Ireland to attend the awards and to hear President Higgins speak about the importance of philosophy and of asking questions that might not have one easy answer. President Higgins explained how asking such "questions … leads to new discoveries, new possibilities… [and] the potential to create a better world no longer scarred by global poverty, growing inequalities, and exclusions and vulnerabilities exploited by hate."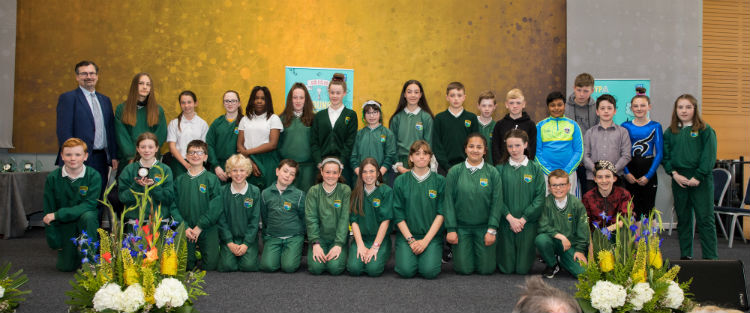 President Higgins who, together with Mrs Sabina Higgins, has been a long-time champion of the importance of philosophical and ethical thinking, especially for young people, said that the nearly doubling of participants at this year's Irish Young Philosopher Awards was "the best endorsement" that philosophy was "an exciting and an emancipatory practice".
The inaugural IYPA Festival was held in UCD in 2018 and the initiative was launched by President Michael D. Higgins and Sabina Higgins at Áras an Úachtaráin on World Philosophy Day, Thursday 16th November, 2017.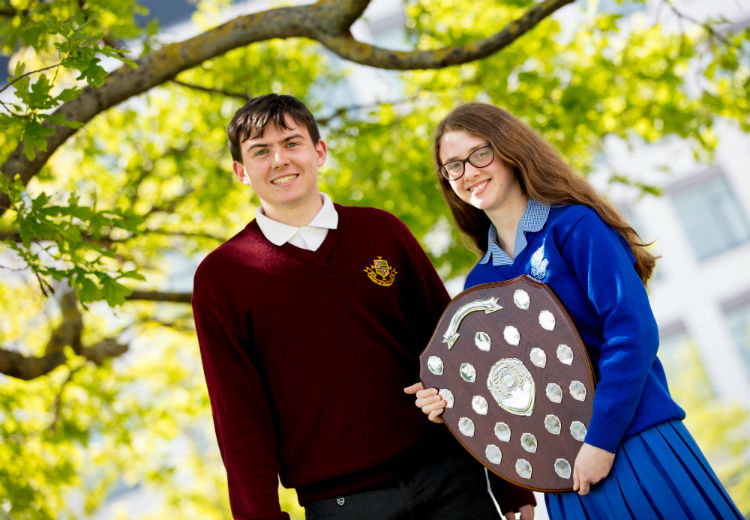 The idea behind the Irish Young Philosopher Awards is for primary and secondary school students to explore philosophical and ethical issues through a nationwide award program. Over the course of the academic year, students work on individual and group philosophy projects and come together at the IYPA Festival to present their work with students from around the country.
This year the creativity and quality of the projects was outstanding and all students who participated impressed the judges and the public with the depth of their thinking and their passion for discussing philosophical ideas.
There were a wide variety of projects that traversed many areas of philosophy and 17 award categories were made in total. Topics included: 'Is it Ethical to Support Companies that Harm the Environment?', 'What is Being Good'?, 'The Nature of Human Beings?' 'The Meaning of Life', 'Fake News', 'Existing or Living', 'Emotions', 'Money and Value', 'Justice', 'How Can We Make a Perfect World', 'What Does it Mean to Life Good Life?' 'Free Speech Has a High Cost', 'LGBT in Children's Media', 'The Ethics of Gene Technology', 'Is it Wrong to Eat Animals', 'Can We Call People We Meet On-Line Friends?' 'Do We Control Circumstances', 'The Philosophy of Advanced Civilization', 'Do We Ever Know Anything?' 'Can Young Girls Be Philosophers?' and 'Why Do Philosophy?'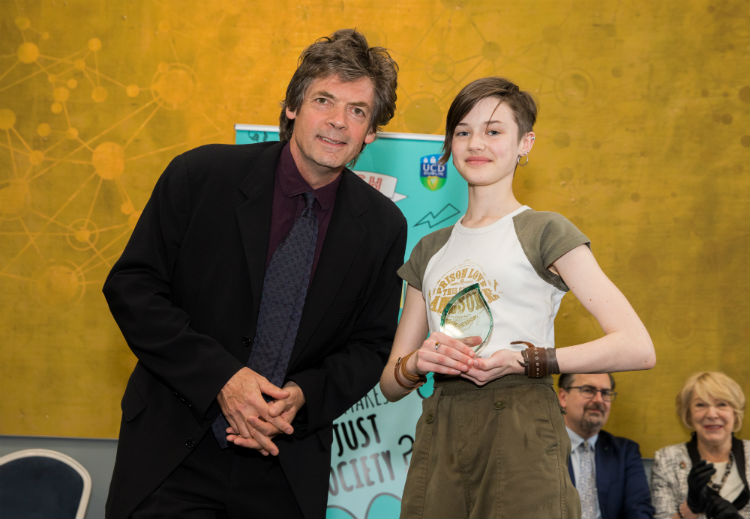 We congratulate all those who were finalists and commend their incredible achievements.
The Irish Young Philosopher Awards were created by Dr Danielle Petherbridge and the initiative co-founded together with Dr Áine Mahon.
For a tiny sample of what the day looks like, https://bit.ly/30wjZLc
For more information see the IYPA website: https://youngphilosopherawards.ucd.ie