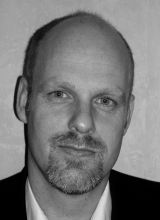 Hans Zomer was appointed as the first director of Dóchas (The Irish Association of Non-Governmental Development Organisations) in October 2002. As the national umbrella group, Dóchas brings together a wide variety of Irish Development NGOs. Through Dóchas, Irish NGOs work together to improve the impact of their work, and to apply their collective experiences to inform government policy and practice.
Hans previous worked as Desk Officer with Concern Worldwide and as Country Director of EIRENE-Tchad, a medium-sized Human Rights and Rural Development organisation based in N'Djamena, Chad. In this role, he oversaw EIRENE's programmes dealing with social exclusion in one of the poorest countries on earth. EIRENE's programme in Chad focused on building the capacity of local organisations, in particular organisations involved in disability or in advocacy related to the oil exploration in Chad.
Hans has substantial experience in development related policy and advocacy work, having worked as Policy Officer at Brussels-based advocacy networks such as APRODEV and the NGO-EU Liaison Committee (now called CONCORD), and as a Development Consultant in Pakistan.