Each year, UCD School of Physics hosts its Transition Year Week, a programme of interactive seminars, thought-provoking lectures, fun experiments, and exciting field trips which allow students to experience Physics in the real world.‌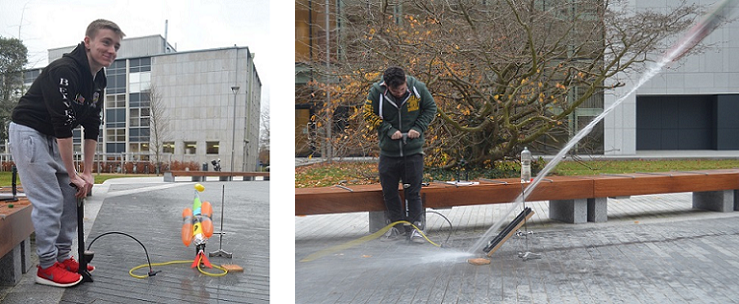 This programme is a must for any Transition Year student who is passionate about pursuing a career in Science -- and in particular, Physics. Participants will be exposed to the work of researchers, academics and clinical professionals who are leaders in their field whilst also gaining an insight into what it's like to study Physics at university level. Take a look at the TY week programme of events hosted by UCD School of Physics from 2017 as a taster of what to expect! TY week timetable 2017 (pdf)
For any queries in relation to the UCD Physics Transition Year Programme, please contact stella.veith@ucd.ie or call 01 716 2230.
UCD Physics Transition Year Week 2018
The next Transition Year Week will take place in winter 2018. Applications should be made via online form and will be accepted in late autumn 2018.
For information on other Outreach events happening in the UCD School of Physics please click here.