GDPR and Capacity to Consent Roundtable
The introduction in 2018 of GDPR (General Data Protection Regulations) and the accompanying Health Research Regulations has required researchers to work in new ways to ensure research participants make an informed decision when consenting to research while being protected against violations of data privacy. Ensuring compliance with these new regulations is complex, and more so where research participants may be deemed to lack capacity to consent. To address this issue, the UCD Centre for Disability Studies hosted a high-level roundtable on July 31st 2019. Real life cases were discussed across the full spectrum of the research process from the generation of research questions through to dissemination of findings. Proceedings from this event are in preparation.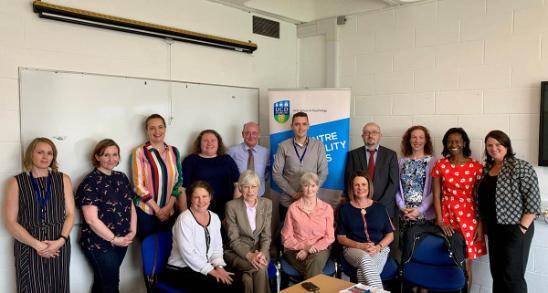 Contributors to the roundtable included Christine Linehan, UCD Centre for Disability Studies (Chair); Jonny Barrett, Consent Declaration Committee; Sarah Casey, National Rehabilitation Hospital; Sarah Craig, Health Research Board; Suzanne Guerin, UCD Centre for Disability Studies; Alison Harnett, National Federation of Voluntary Bodies; Peter Lennon, Department of Health; Joanne McCarthy, Disability Federation of Ireland; David Murphy, Data Protection Commission; Suzanne Moloney, HSE Social Care; Patricia Rickard Clarke, SAGE Advocacy; Flavia Santos, UCD Centre for Disability Studies; Fintan Sheerin, Trinity College Dublin; Joan Tiernan, UCD Human Research Ethics Committee; Emily Vereker, Consent Declaration Committee; Brian Waldron, Psychological Society of Ireland.