UCD Centre for Disability Studies' Annual Discussions in Disability – click here for presentations
Our thanks to all those who supported the UCD Centre for Disability Studies' 2018 Discussions in Disability seminar which explored Assisted Decision Making. Associate Professor Christine Linehan, Director of the UCD Centre for Disability Studies, opened the seminar to a packed William Fry Theatre with over 100 guests. Professor Colin Scott, UCD Vice President for Equality, Diversity and Inclusion gave a warm welcome and spoke to the tensions between expert concepts of best interest and individual self-determination.
Louise Loughlin, National Manager of the National Advocacy Service (NAS) provided an overview of NAS which can be accessed here. Louise then introduced Pete Jones, a self-advocate who spoke with Patty O'Malley, Pete's NAS advocate. Pete shared his personal journey of an acquired disability and both Patty and Pete described how major life decisions were broken down into smaller units to assist Pete's comprehension and decision making at a time of considerable change in his personal and working life.
Aine Flynn, Director of the Decision Support Service, then provided a detailed outline of the newly formed Decision Support Service, the three tiers of decision supporters, enduring power of attorney and advanced health care directives. A copy of Aine's slides can be accessed here.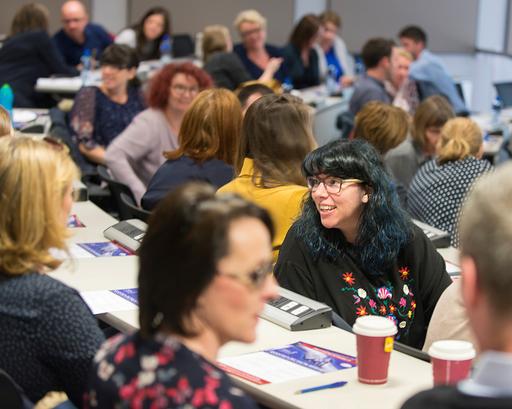 Following coffee and opportunities for networking, Jacqueline Grogan, Assisted Decision Making Project Manager with the HSE Quality Improvement Team, spoke about assisted decision making from the perspective of health and social care providers. Jacqueline challenged traditional notions of 'next of kin', capacity assessment tools, and whether we are ready to 'say goodbye to best interests'. Jacqueline's slides are here.
Breda O'Neill, Chief Executive of St Margaret's Donnybrook, concluded the morning session with a moving personal reflection on three women whose lives were impacted by assisted decision making, most notably the impact of becoming a ward of court where decision making is withdrawn. Breda's slides can be accessed here.
After lunch, Patricia Rickard Clarke, a recent recipient of an Honorary Doctorate at UCD, delivered a comprehensive presentation on the legislative framework for capacity, consent and safeguarding in Ireland. For a non-legal audience, the presentation was accessible, framed with a human rights perspective and outlined both current legislation and future developments in this field. Patricia's slides can be accessed here.
Finbarr Colfer, Deputy Chief Inspector of Social Services at HIQA was the final speaker of the day. Finbarr spoke of his personal involvement with disability and outlined the current role of HIQA in monitoring the quality of disability services. Finbarr outlined how a positive risk assessment approach aims to balance risk and autonomy for individuals in receipt of health and social services.
The day ended with a lively discussion session chaired by Christy Lynch, formerly CEO of KARE and recently appointed Adjunct Associate Professor at the UCD Centre for Disability Studies. The discussion was wide-ranging, including reflections on the challenge for family members moving to a more formal decision-making role, the dilemma of supporting decisions that may be deemed "unsound", and the development of codes of practice to support implementation of the legislation.
We are aware that more individuals than we could cater for expressed an interest in attending this seminar. If you are interested in attending further seminars hosted by the UCD Centre for Disability Studies, please register for our updates on our website at this link. We look forward to welcoming you to our next Discussions in Disability event.