We have learned that space changes how we work and learn.
The UCD Moore Centre for Business creates versatile active learning environments and digital collaboration spaces that enable diverse ways of working. Students and staff are invited to together imagine the future of business and business education.
Ground Floor
Collaborative
The ground level of the UCD Moore Centre for Business is a hive of activity that welcomes students from the UCD Lochlann Quinn School of Business in to the new wing. The three-level atrium is flooded with natural light inviting students to work or lounge in studios, pods, study zones or bleacher seating. Collaborative zones allow for teamwork and group learning.
Art work from contemporary artists will rotate through the space on a regular basis.
First Floor
Active
This active floor is designed to enhance group work and individual growth by offering spaces and tools to enhance learning. It includes the showcase PwC Theatre with a 'throwable mic,' (Yes, you really throw it!) to encourage active learning. Exciting features also include Co-Lab: Digital Collaboration Room, Immersive Learning Room and a 'Speaker's Corner' stage for student events and speaker series.
Work and play mingle in this space to create the best student experience in Ireland.
Second Floor
Quiet
The top level offers quiet areas for concentrated study, writing and reading. Also on this floor is a state-of-the-art Creator Suite that includes soundproof studios, recording equipment and editing hot desks to enhance creator skills.
A 'slow down' station encourages students to be mindful of their mental health and an Irish-grown green roof will bring nature to this quiet space.
Extensive Co-Working Spaces
At the heart of The UCD Moore Centre for Business is the idea of belonging, collaboration, coworking and side by side learning, inside and outside the classroom. The ground floor atrium and break out areas on the upper levels contain a rich mix of solo and collaborative working and social spaces including:
Six group work studios, bookable online by students
20-person ground floor meeting room
1st floor breakout area, a central multi-purpose zone with bleacher seating
Informal pods and independent study zones
Middle floor communal space with bleacher seating for performances and presentations
Faculty and staff spaces including offices, collaborative and hot desking spaces and research space
PwC Theatre
This state-of-the-art 320 seat showcase theatre, incorporates zoned lighting as well as a garden view, to host key note speakers and plenary events in an inspiring and functional space. It will also allow business modules currently delivered across the Belfield campus to come home to the UCD Quinn School. Throwable mics present opportunities for active and engaged learning.
Co-Lab: Digital Collaboration Room
This 66-seat digitised cooperative learning space will facilitate live business simulations, game-based learning, case assignments, interactive data analysis and team activities to nurture digital, and real-life collaboration skills.
Through lectern control, any pod can be showcased on all screens for team presentations and more. This room is ideal for classes where both teams and technology are utilised. Eleven pods are able to seat a maximum of six people with plug and play screens at each station.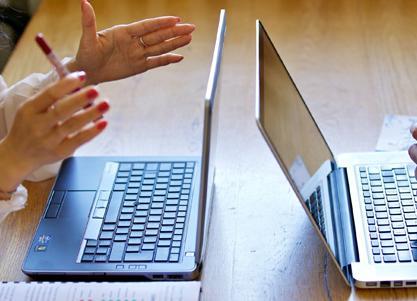 Think Lab
Think Lab is a 16-person dedicated space for hands-on experimentation, problem-solving and design thinking focused on innovation and teamwork.
Designed to mimic the future of work in collaborative teams, the space will be equipped with the tools needed for successful group work.
Immersive Room
This 66-person highly versatile active learning classroom has mobile seating for immersive learning and active thinking. Reconfigurable seating to work in circles, pods, teams, dyads, or u-shapes, along with flippable writing tables, allow for maximum flexibility during class for collaboration and problem solving.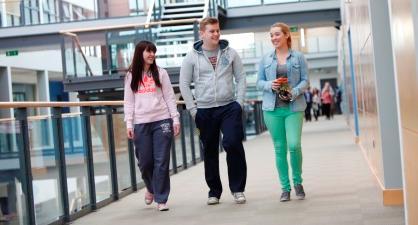 Creator Suite
Recording studios and editing suites will provide opportunity and support to extend digital content and creator skills in collaboration with the business e-learning team.
From video and podcast creation to online tutorials, our students will have access to the spaces and equipment necessary to be a digital leader in the world of business.
Active Learning Classroom
This classroom has capacity for 54 people and is a highly versatile active learning classroom with nine, six-team tables. The configurable space is ideal for classes that focus on interaction, roleplay, group work or data analysis, where a high level of collaboration is required.
Green Roof and Pollinator Garden
The Irish-grown, green roof system promotes urban biodiversity and improves storm water management by reducing rainwater runoff and improving water quality. The extensive vegetated roofing system ranges from sedums to small grasses to herbs and flowering herbaceous plants, which require minimal maintenance.
In the courtyard, a pollinator garden will support the 'All-Ireland Pollinator Plan' with pollen-rich flowers and safe nesting sites. In time, the space will be used to host student events, including outdoor movies.
EY Entrepreneurship and Innovation Hub
This dynamic space, contains 50 mobile node chairs with writable walls for collaborative learning.
From presentation space to group work and problem-solving the EY Entrepreneurship and Innovations Hub enhances the work of Ireland's young business talent as they design the future.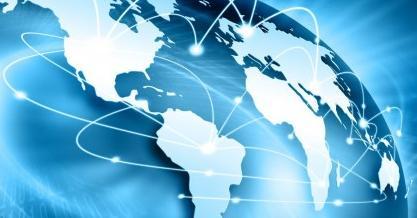 KPMG Skills Zone
The KPMG Skills Zone supports professional and personal development, as well as skill building activities, and is co-located with the Quinn Analytics Lab which includes 12, three-person Bloomberg terminal settings. The collaborative workspace has large tables for group work and four, bookable studios accessible from within the room.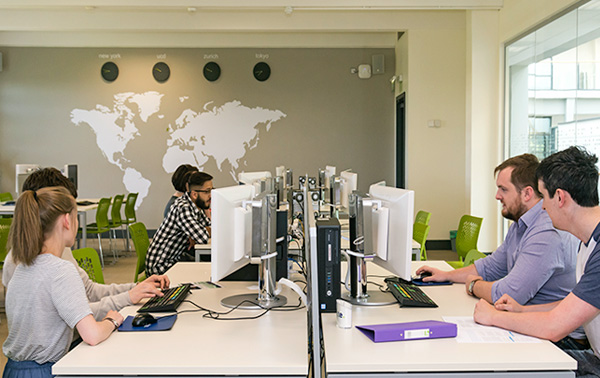 Existing Facilities Quinn
The new UCD Moore Centre of Business and collaborative spaces flow from the existing UCD Lochlann Quinn School of Business teaching accommodations:
| | |
| --- | --- |
| | 100-seat 'portrait' lecture theatre |
| Ten 50-seat traditional classrooms | |
| Two 30-seat traditional fixed seating classrooms | |
| 150-seat classic 'portrait' lecture theatre | Staff facilities include 66 offices, co-working kitchen and seating spaces |
| 144-seat 'landscape' theatre | Contemplative space with artwork by Father Kim en yoon |