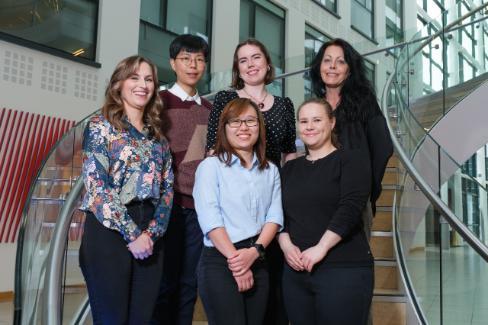 Our postgrads kept us entertained with an evening of presentations of their research with the ENGAGE 2023 Final on 19th April. Congratulations to all the finalists for their captivating talks. Pictured above (clockwise from left) are finalists Niamh Martin, Chaoying Ma, Niamh Duggan, Lynda Jordan, Theresa Auer and Ying Ling Dee.

Winner of the ENGAGE 2023 trophy was Chaoying Ma with her fantastic presentation using AI generated graphics: 'Hope on the horizon: A promising new vaccine to combat superbug infections'. Chaoying is working in Siobhán McClean's group.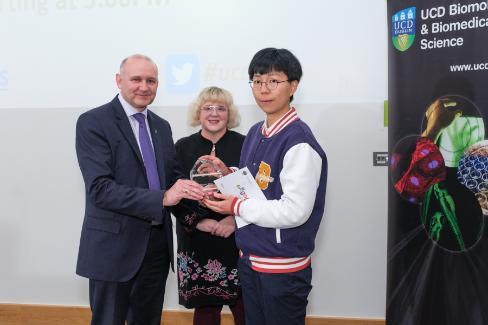 Winner ENGAGE 2023: Chaoying Ma

Runner-up was Theresa Auer from Gary Brennan's group with her presentation, "The Calm before the storm: Can we harness junk-DNA to prevent epilepsy after brain trauma?".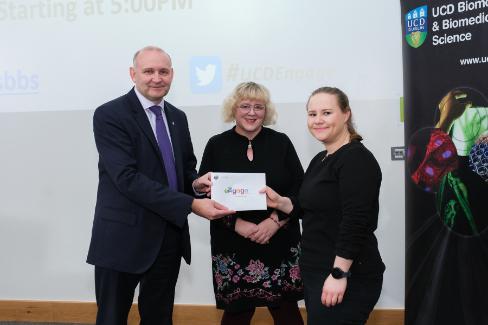 Runner-up ENGAGE 2023: Theresa Auer

The best poster was determined by a close audience vote, the winner being Arif Jahangir from Liam Gallagher's group.

Our host for the event was Barry Fitzgerald, science communicator, broadcaster and founder of the YouTube Channel The Superhero Scientist. Thank you to our judges: Lorraine Bowen, CEO at The Entrepreneurs Academy; Jackie Gorman, CEO of Midlands; Science Tina Leonard, Communications Director, The Arts Council; Thomas Macagno, Education Innovation Lead (Sustainability), UCD Innovation Academy; Siobhán Pierce, Education and Outreach Officer at the National Museum of Ireland.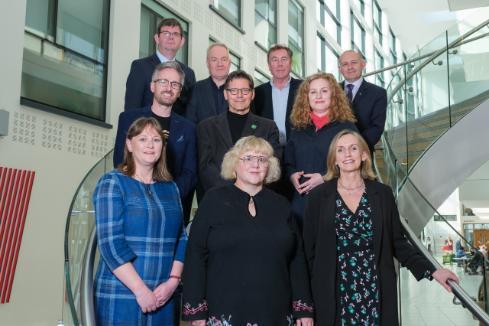 ENGAGE 2023 Celebrities:
Back row: Prof Mark Rogers (UCD President); Prof Paul McCabe (Dean of Graduate Studies); Prof Wim Meijer (Head of SBBS); Prof Jeremy Simpson (Dean & Principal, College of Science)
Middle Row: Barry Fitzgerald; Thomas Macagno; Tina Leonard
Front Row: Siobhán Pierce; Jackie Gorman; Lorraine Bowen