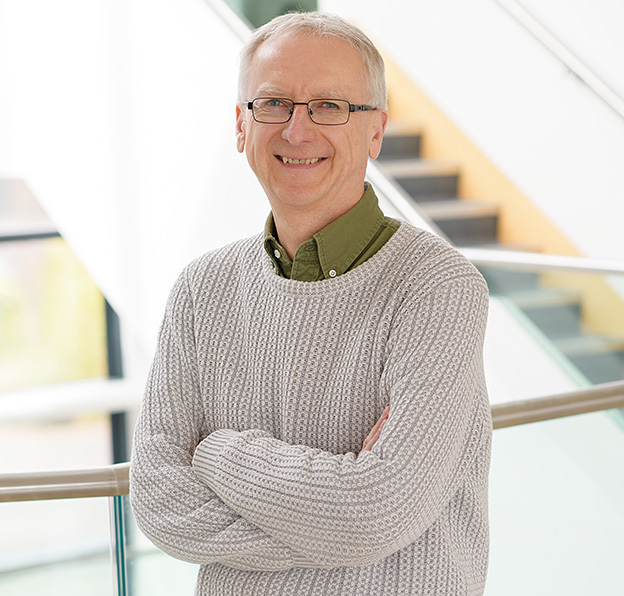 Walter Kolch
Director, Group Leader
Donagh Egan
Ph.D. Student, Kolch/Brennan Groups
Luis Iglesias Martinez
Postdoctoral Researcher, Kolch Group
Martina Kreileder
P.h.D. Student, Kolch Group
Aleksandar Krstic
Postdoctoral Researcher, Kolch Group
About the Group
What We Do
The Kolch group is internationally recognised for its cutting-edge research using systems approaches to understand signalling networks. The group uses computational modelling, translational medicine and omics approaches to analyse biological networks with the goal of elucidating the molecular and cellular mechanisms of diseases such as cancer and inflammation (hidradenitis suppurativa, psoriasis, rheumatoid arthritis). The group is also focused on designing new approaches to personalised diagnostics and treatment of diseases based on systems level and molecular mechanistic understanding.
Key Research Highlights
Pioneered the use of dominant negative mutants to map signalling pathways in mammalian cells

Development of biochemical high throughput and cellular drug screening assays crucial for the development of two widely used and highly specific PKC inhibitors, Goe6976 and Goe6815
Discovered mechanisms of crosstalk between protein kinase C and Raf pathways

Co-discovered the crosstalk between the cAMP and Raf-1 signalling pathways

Recent Publications
An Integrated Global Analysis of Compartmentalized HRAS Signaling. Santra T, Herrero A, Rodriguez J, von Kriegsheim A, Iglesias-Martinez LF, Schwarzl T, Higgins D, Aye TT, Heck AJR, Calvo F, Agudo-Ibáñez L, Crespo P5, Matallanas D, Kolch W. Cell Rep (2019); 12;26(11):3100-3115.
Identification of a MYCN and Wnt-related VANGL2-ITLN1 fusion gene in neuroblastoma. Duffy D, Konietzny A, Krstic A, Prakash Mehta J, Halasz M, Kolch K. Gene Reports (2018); 12: 187-200.
From oncogenic mutation to dynamic code. Kolch K, Kiel C. Science (2018); 361(6405): 844-845.
See Also:
Precision Oncology Ireland