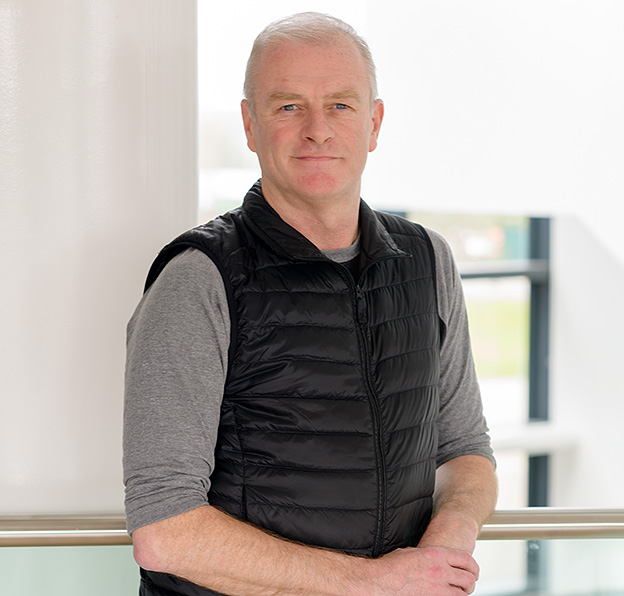 Cormac Taylor
Group Leader
About the Group
What we do
Work in Prof Taylor's lab is funded by Science Foundation Ireland, the Health Research Board of Ireland, the European Union and the Irish Research Council. Current research in the Taylor Lab is directed towards expanding our understanding of the physiological and pathophysiological mechanisms by which changes in micro-environmental oxygen levels regulate gene transcription in eukaryotic cells. A key focus of this work is the identification of new therapeutic targets in inflammatory disease.
Recent news and blogs
Blog: Coming Up for Air - 14 Oct 2019
SBI's Cormac Taylor to Receive Prestigious US Award - 18 May 2016
New Research Aims to Hit Inflammation in the Guts - 19 Nov 2013
Just for fun...
Cormac performs his "SBI Anthem" at our 10th Anniversary celebration, 23rd May 2019.