News and Events - Academic Term 2018/2019

Visit us on Facebook and Twitter to keep up to date with the latest News & Events.
---
---
‌The renovation of Block A has nearly been completed and most SLCL staff members have moved into their new offices. Please find all staff members who have their office in A and their new office numbers below. Locations of colleagues from D who have temporarily moved to Roebuck Castle can also be found below. The SLCL School Office can now be found in Block A and can be entered through the first door on the right when entering the corridor. Read more ->
---
---
September
Annual conference of the German Studies Association of Ireland
UCD German will be hosting the annual conference of the Germans Studies Association of Ireland on 16th and 17th November 2018. This year's conference theme is "Conflict, Crisis and Culture" (Download the CfP HERE‌‌). The conference venue is the re-opened Goethe Institute on Merrion Square on Friday, 16th November and the Humanities Institute UCD on Saturday, 17th November. Programme to follow.
As part of the conference, the Germanistik in Ireland Yearbook 2018 (general editor Gillian Pye, with guest editors Marina Durnin and Barbara Siller, UCC) will be launched on the Friday evening.
---
Foundation for Italian Studies lecture and Research presentation
The UCD Foundation for Italian Studies is hosting two events, both have relevance beyond the discipline of Italian Studies.
Prof. Jenny Burns from the University of Warwick is giving a public lecture on Thursday evening, 20th September 2018 at 6.30pm in Theatre R Newman, and will give a research presentation on Friday afternoon, 21st Sepember 2018 at 2pm in J104 Newman.
All welcome!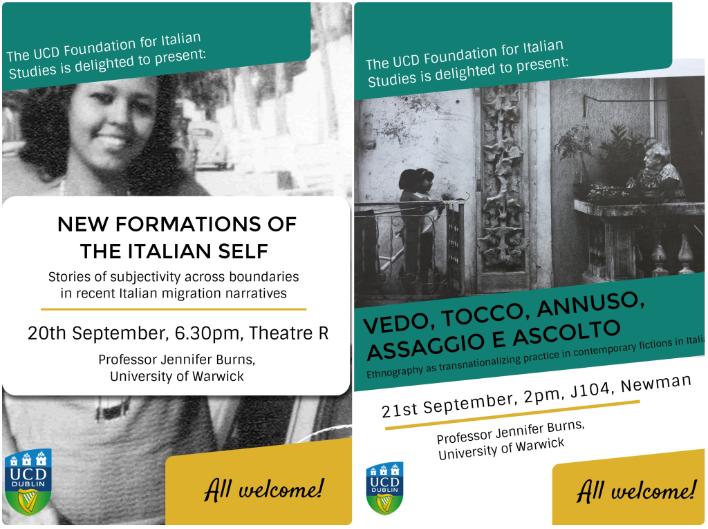 ---
August
On August 28th, the Italian Institute of Culture in collaboration with the UCD Foundation for Italian Studies will host a conversation between Booker prize winning novelist John Banville and Claudio Magris, author of the best-selling and critically-acclaimed Danubio (Danube) entitled 'Danube and other rivers'. Ursula Fanning, Associate Professor SLCL, will act as moderator.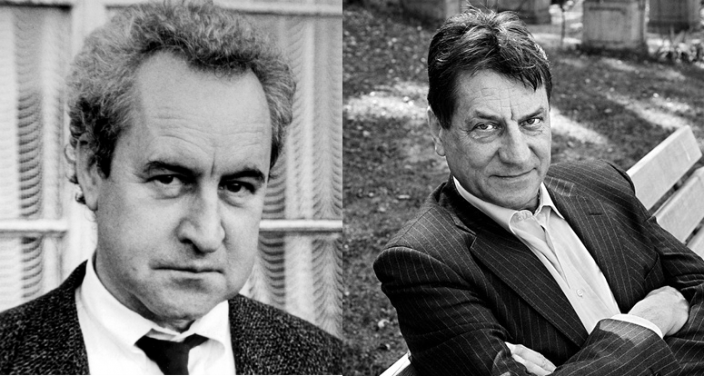 ---