Cambridge Undergraduate conference 2017
Final year student (BA International Modern Languages), Aoife Ní Chroidheáin, is telling us how she experienced the German Undergraduate Conference at Cambridge University which was held on Saturday, 7th February 2017.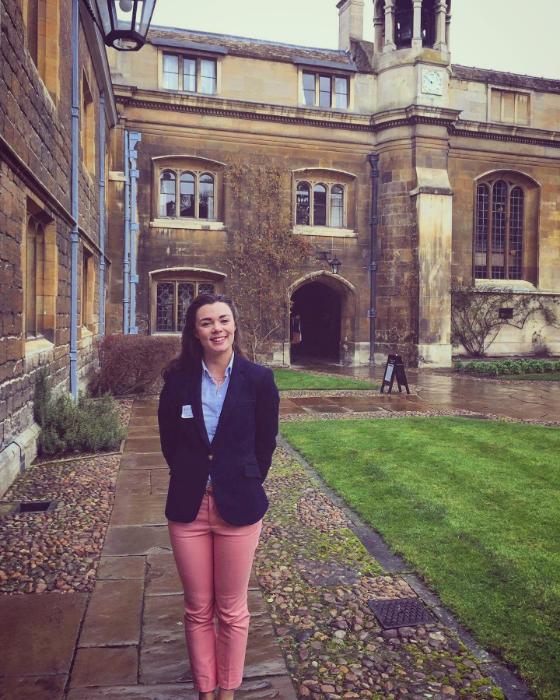 ‌
"Last month I had the honour of representing UCD at the German Undergraduate Conference in German studies at Cambridge University, where I was invited to present a paper as part of the 20th century studies panel. My presentation ("Peter Weiss- Die Ermittlung: the truth, the whole truth and nothing but the truth") explored what the ethical and dramatic implications of Weiss's use of dramatic text, including dialogue and stage directions in his dokumentarisches Theaterstück "Die Ermittlung" are.
My experience at the conference was incredibly rewarding. Learning about the diverse fields of interest of other undergraduate students from across the UK was very enriching , and I also thoroughly enjoyed sharing my own knowledge and passion for German studies that UCD has cultivated in me these last four years. I was inspiried by the exciting research and the supportive enthusiasm of the German studies community present and I now look forward to hopefully participating in further academic conferences and discussions in the future."
We would like to congratulate Aoife on her successful participation!!