Conflict-related violence against women in Northern Ireland: Making visible a critical barrier to inclusive peace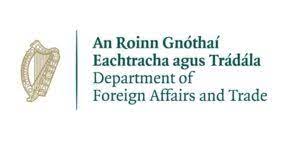 This research is funded by the Department of Foreign Affairs and Trade's Reconciliation Fund, November 2020

Principal Investigator
Professor Aisling Swaine, Professor of Gender Studies in the School of Social Policy, Social Work and Social Justice.
Professor Swaine is the only Ireland based person included in APolitical's top 100 most influential people in gender policy.
Email: Aisling.Swaine@ucd.ie
Project Description
Conflict-related violence against women (CRVAW) is a hidden but persistent problem in Northern Ireland. In the context of emerging evidence of violence and coercive control of women and communities by paramilitary organisations during the Troubles and continuing into the post-conflict era, the project will identify violence experienced by this cohort and present recommendations for improved responses. The project makes CRVAW visible and relevant to emerging peacebuilding and reconciliation initiatives so that women can engage in and benefit from the dividends of the peace process.
Aims
The aim of the project is to redress the silencing of conflict-related violence against women in Northern Ireland, making it visible for improved responses as well as making it relevant for post-conflict political and community-level initiatives addressing the legacy of the conflict. Its objectives are to:
Document the form and nature of that violence to produce an analysis of how it is 'conflict-related,' positioning it as relevant to peacebuilding.
Identify the barriers to women accessing services, protection and accountability and make recommendations for improved policy and service responses.
Make the case for why it is critical to address CRVAW as part of peacebuilding efforts and for the achievement of an equitable democratic peace.
Outputs and Publications
Fieldwork currently underway
Contact the UCD School of Social Policy, Social Work and Social Justice
Hanna Sheehy-Skeffington Building, University College Dublin, Belfield, Dublin 4, Ireland. T:
+353 1 716 8198
| E:
sp-sw-sj@ucd.ie
|
Location Map