Brian Fox - History, Politics and International Relations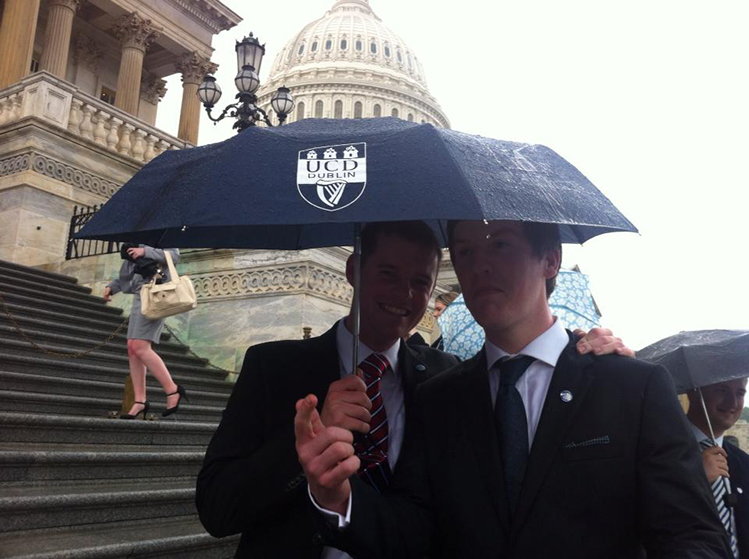 UCD History, Politics and International Relations alumnus Brian Fox is currently Vice President at the multinational investment bank, JP Morgan in Brussels. When deciding on what to do, post leaving cert, at Firhouse Community College, Brian was aware that he was among a minority from his year aiming to go on to third level. Below is our discussion with Brian as he shares his experience of entering UCD, with support from UCD Access and Lifelong Learning via the Higher Education Access Route (HEAR) and making the most of the opportunities he was presented with during his time here.
College Decision
When I was thinking about college, I had few people to speak with about the different options. I was torn between physics or space science because I loved maths, or international relations, a subject in which my interest was sparked through participating in the St. Andrew's Model United Nations. Similar to Rebecca O'Keeffe - a previously featured politics and history alumna – I had also shadowed a local politician, Charlie O'Connor TD, during transition year, which gave me a sense of domestic politics. I had also always loved history, and so the then-denominated entry course, History, Politics and International Relations, sounded right for me. However, I was conscious of my job prospects if I studied the social sciences. However, taking part in the Take Five Programme, a collaborative initiative between organised by UCD, Trinity, NUI Maynooth, DCU and DIT, helped me, as I was able to visit and get a sense of the five main universities in and around Dublin. Do something that you are interested in and not something that is just job-orientated was the key takeaway for me from that week.
UCD, in particular, was great at emphasising the international opportunities you can avail of throughout their courses. I was also drawn to UCD because it allows you to take one subject in any other discipline. After spending more evenings in my room sifting through brochures, I decided to choose History, Politics and International Relations as my first choice.
College Life
I received financial support through the New Era programme (now called HEAR), which organised their own orientation week before UCD orientation week, which helped me get used to the campus and make new friends before we were joined by the rest of the student population. UCD is huge and can be intimidating. However, luckily for me, my course only had eleven students, who I came to know very well and who remain my close friends to this day. The course brought together an interesting and engaged group from diverse backgrounds and alumni who over the years have gone on to do inspiring things. Everyone had a real interest in the subjects and that made class discussions unforgettable.
Social Life at UCD
Throughout my time at UCD, I was an active member of the UCD Mountaineering Club and had the honour to become its captain in my final year. As well as enjoying the hiking and climbing, the club was a great way to meet people from all over Ireland the world as well as to travel around the country, and overseas. UCD encourages its students to study abroad but also welcomes a lot of international students to its Dublin campus.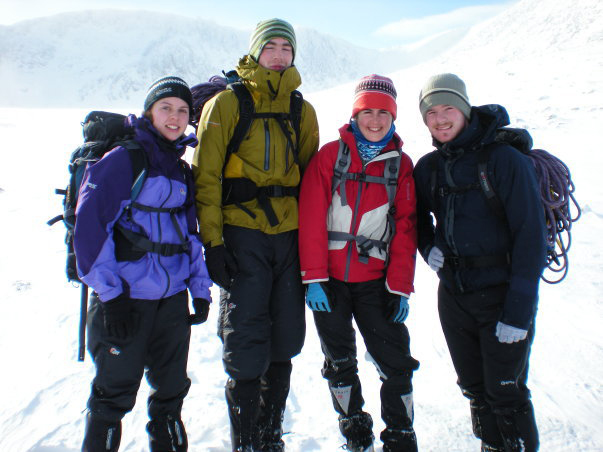 I also took part in UCD Volunteers Overseas in the summer of 2010, and spent two months working in Gros Morne, Haiti, shortly after the country was hit by a devastating earthquake. My first time in a developing country, this was an impactful experience and framed how I thought about development as part of international relations.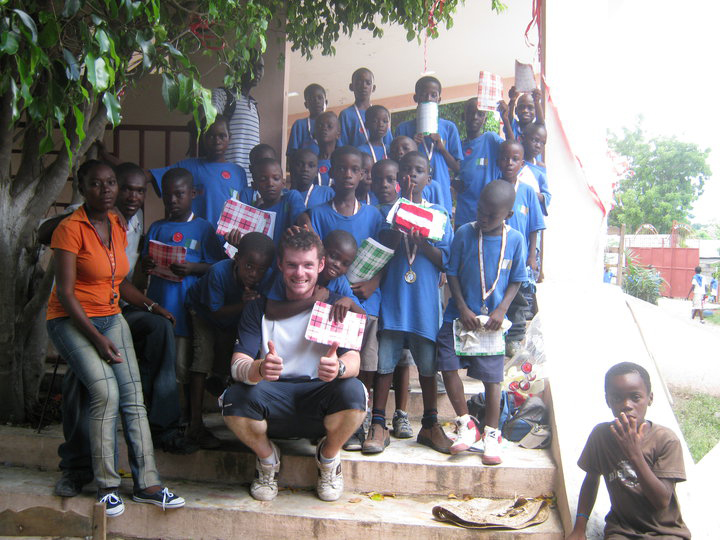 Great Lecturers and Subject Areas
Dr Tobias Theiler from UCD School of Politics and International Relations is an amazing lecturer. I had three or four classes of his throughout my UCD years, which developed my interest and then love for international relations, especially international relations theory. Neo-realism, constructivism and democratic peace theory are some of the subjects which spring to mind, which help me think about the world today. Dr Theiler used real-world examples when explaining these concepts and was great at giving a balanced analysis of each.
Another course I took with Dr Theiler was "Integration and Disintegration", which looked at how political systems, such as the EU developed over time and how they fall apart. I keep these lessons in the back of my mind when thinking about issues of today, such as Brexit. I would find it difficult to meet somebody more passionate about the topics than Dr Theiler.
Following my undergraduate, I decided to pursue further study in this subject and completed a two-year MA in International Relations at the School of Advanced International Studies (SAIS), Johns Hopkins University, in Bologna, Italy, and Washington, DC.
International Opportunities at UCD
During my degree, I took part in a year-long Erasmus programme, through UCD Social Sciences office, at Sciences Po, Paris. As well as improving my French and exploring a new country, it was impressive to see how well-regarded the political sciences were in France, with almost every French President having graduated from this Grande École (higher education establishment). This year gave me the bug for working and living abroad, which I sought to satisfy by then taking a year out to do a part-funded Professional Erasmus programme, through UCD International (now UCD Global), interning at the public affairs consultancy, FleishmanHillard, in Brussels. I am extremely grateful for my time there where I learned a lot about how the EU works, which in turn helped me get my current job with JP Morgan. UCD offered great flexibility around studies and encouragement to take part in this opportunity and truly develop.
In my final year, after a highly-competitive process, I had the honour of taking part in the Washington Ireland Programme. As part of the programme, I met wonderful people, especially my class-mates and host family and received invaluable leadership training. I also interned at the Irish Embassy in Washington, DC, where it was interesting to see how Irish diplomacy works in the US and gain a better understanding of US politics.
Current Role
I am a Vice President in JP Morgan's EMEA Government Relations team, in Brussels. We follow European political and policy matters for the firm, which allows me to use my knowledge of how the EU works.
I really enjoy the job, especially as I get to follow political developments such as Brexit or European Parliament elections. It also involves meeting lots of different people from countries across Europe. I travel quite a lot, mainly to London and different European capital cities – including Dublin, where we have a sizeable presence – but also further afield, to places such as the U.S. and Asia.
Staying Connected and Opportunities for UCD Graduates
Having been part of the HEAR Programme at UCD as a student and also as a volunteer, I believe in giving back and paying forward. I was recently involved in UCD Alumni's Career Mentor Programme. It's great to stay involved and this was a fun and rewarding way of doing this.
With the UK having left the EU, there will be more opportunities for English-speakers to work with EU institutions and organisations in Brussels. Particularly those who covered politics and international relations subjects in their studies.
UCD College of Social Sciences and Law
UCD College of Social Sciences and Law University College Dublin Belfield, Dublin 4, Ireland. T:
+353 1 716 7777