UCD Social Sciences and Law Alumni Awardees 2019
UCD College of Social Sciences and Law would like to congratulate Dr Sinéad Walsh (MSc in Development Studies 2005) and Colin Ryan (Bachelor of Civil Law 1997)
UCD Alumni Award in Social Sciences, Dr Sinéad Walsh
Sinéad Walsh is the EU Ambassador to South Sudan. She has worked for Ireland's Department of Foreign Affairs and Trade since 2009. Prior to this, Sinéad served as the Ambassador of Ireland to Sierra Leone and Liberia and the Head of Irish Aid in the two countries, based in Freetown from 2011 to 2016. Sinéad was stationed in Sierra Leone in 2014 when Ebola first began to spread, where she and her colleagues found themselves facing a humanitarian crisis of unprecedented scale.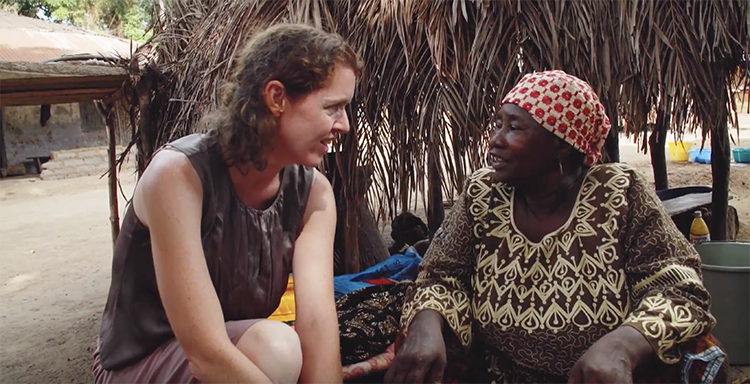 Sinéad worked relentlessly to push the country's plight into the global spotlight and alert the world to the growing catastrophe. Sinéad has co-authored the book, 'Getting to Zero', which details her experience of the Ebola crisis. Before joining the government, Sinéad spent ten years in the NGO sector, predominantly with Concern Worldwide, working in India, Pakistan, Rwanda and South Sudan, as well as in a global advocacy role. Sinéad also has a BA in English from Harvard University and a PhD in social policy from the London School of Economics. Sinéad was a Senior Fellow at the Harvard Humanitarian Initiative in 2016/17.
UCD Alumni Award in Law, Mr Colin Ryan
Colin Ryan, one of Goldman Sachs' top investment bankers in its technology, media and telecom group in San Francisco, joined the investment bank giant after his graduation from UCD. He is based in the San Francisco Bay Area and is Co-Head of Mergers and Acquisitions: Americas.
He was named Managing Director in 2010 and in 2014 he was one of two Irishmen inducted to the partnership of Goldman Sachs. During his tenure, Goldman Sachs' Technology Mergers and Acquisitions business has consistently ranked as the #1 Technology M&A franchise globally. During his time in both the London and San Francisco Goldman Sachs' offices, Colin has helped advise some of the most iconic companies on their most important strategic transactions in the technology and media industry, including Amazon, Applied Materials, IBM, Qualcomm, Salesforce, SAP and Vodafone, on over $300 billion of industry-defining transactions.
Earlier this year he was a recipient of the Ireland Funds Distinguished Leadership Award for 2019 in recognition of his philanthropy and remarkable business achievements, noted as being a powerful example of Ireland's diaspora giving back and investing in Ireland's future, with a particular interest in education and supporting disadvantaged communities and supporting at-risk individuals.