01 Dec 2015
UCD's Alex Murphy has won bronze for Ireland at the European Short Course Swimming Championships in Israel.
The 20-year-old, 2nd year Arts Student in UCD came through the morning heats as the third fastest qualifier in a time of 26.51 seconds to advance to the last four.
In the first semi-final of the night, Alex swam a personal best of 26.49 to qualify 4th for his first major final. He was third behind Britain's Adam Peaty and Slovenian swimmer Damir Dugonjic in a time of 29.49 seconds, which was good enough for the Irish swimmer to make the final in the joint-third fastest time.
Murphy then swam the race of his life in the final and went on to break the Irish national record set by Barry Murphy with a time of 26.35 seconds in the 50m breaststroke. This was exactly the same time as Russian Oleg Costin and the pair shared the bronze medal as Dugonjic (26.20) took gold ahead of Peaty by just one hundredth of a second.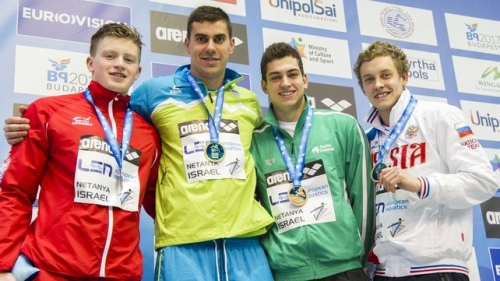 "I'm very excited to get on the podium this evening," said Murphy. "I have trained and prepared for this chance but it's still a real surprise when it happens. I'd like to thank everyone in swim Ireland and UCD for their support"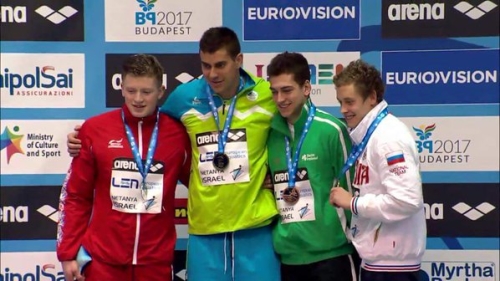 Murphy joins Olympians Andrew Bree, Sycerika McMahon, Grainne Murphy, Barry Murphy and Melanie Nocher as the other Irish swimmers to win a European Short course medal.
Alex returns to the pool for the 100m Breaststroke tomorrow.