12 Aug 2015
Two UCD students have completed an impressive one-two by finishing first and second in a prestigious student international golf tournament at the famous St Andrews golf course in Scotland.
Alex Gleeson, who has completed his third-year undergraduate course in Health and Performance Science at University College Dublin, won the Boyd Quaich tournament at St Andrews, which is known as the 'home of golf'.
UCD Health and Performance Science student and amateur golfer Alex Gleeson, who won the Boyd Quaich golf tournament at St Andrews in Scotland recently
He closed with a final round of one over par 73, to win by two strokes with an overall score of seven under par (279).
The 21-year-old, who is a member of Castle Golf Club, Rathfarnham, shot rounds of 70, 69, 67 and 73 to take the intervarsity title.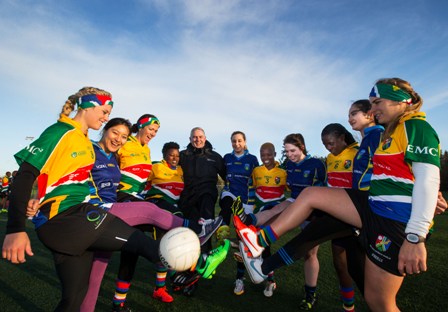 His UCD teammate, BA in Geography and Sociology undergraduate student Jonathan Yates, shot a 71 to finish the tournament in second place on five under par (281).
Alex won the tournament just three days after 22-year-old Greystones, Co Wicklow man Paul Dunne made headlines around the world by becoming the first amateur golfer in over 80 years to lead the British Open, which was also played at the centuries-old Scottish course, after the third round.
Alex said: "It was unbelievable to win at St Andrews. We were lucky enough to get to play on the old course two days after the Open finished and we got to play it with the same pin positions that were in place in the Open.
"I've been playing well all summer and I was feeling confident going into the tournament. Something clicked that week and I was hitting the ball very well.
In February, Alex completed a stunning wire-to-wire victory at the Irish Intervarsity Championship at the European Club in Co Wicklow.
He came third at the East of Ireland Amateur Open Championship at Co Louth Golf Club in June, and he also finished in fourth place at the Welsh Amateur Open Strokeplay tournament in May.
The UCD student, who is having his most successful year ever as an amateur, will now play on the Ireland team in the Home Internationals at Royal Portrush, Co Antrim, from August 12 to 14, with fellow amateur and Irish teammate Paul Dunne.
Alex added: "I finished up in the Boyd Quaich on Thursday, and I got the call to play in the Home Internationals on Monday."
"I was over the moon, as at the start of the year goal was to try and make it into the Home Internationals team next year, so to achieve it a year early is great."
"I know Paul [Dunne]. What he did in the third round to take the lead into the last round of a Major as an amateur is absolutely unheard of, and it was absolutely fantastic."
course in Scotland.