12 Aug 2015
After a frustrating run of injuries that led to poor form, Donegal runner Mark English posted a great time at the Anniversary Games to qualify for the Olympics in Rio de Janeiro next summer.
English bounced back in style after overcoming a recent injury niggle to record a time of 1.45.49 to dip inside the required standard (1.45.80) for the 2016 Olympic Games in Rio.The race in London pitted two of the best 800m runners in the world against each other; the world record holder David Rudisha of Kenya and Nigel Amos of Botswana. Amos had the superior speed in the finishing straight to win the race in a time of 1.44.57, with Rudisha second and Adam Kszczot of Poland third. English bided his time and stormed through over the final 100m to place an impressive fourth in the high quality race.
English's time of 1:45.49 saw him finish behind Nijel Amos of Botswana, Rudisha and Adam Kszczot of Poland, who finished in first, second and third respectively.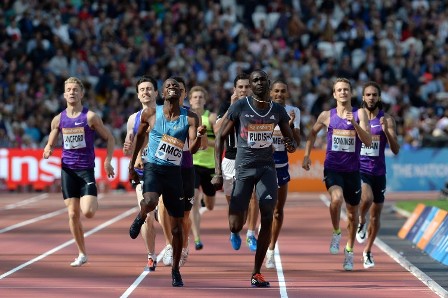 In what is regarded as one of the most unforgiving races, English won a bronze medal at the European Championship in 2014 in Zurich and followed that with a silver at the European Indoor Championship this year in Prague. However, he saw his form dip since taking that second place medal, which included a poor showing at the recent University Games.
English is now getting back to full strength and last weekend sailed to gold at the Glo Health National Athletics Championships in Santry.
"There is no magic formula. It's about putting in consistent training sessions from one week to the next over the course of years. That's what brings you on, bit by bit," he says.
From Letterkenny, Co Donegal, he was a keen Gaelic football player at school but then came the taste of success when he came second in the 800m All-Ireland Schools Championships during transition year when he was 16.
"I had a lot more time to train in athletics. I knew that I was much more talented at athletics than I was at Gaelic and it would be a bit of a waste if I didn't give it a good shot.
"So I sidelined the Gaelic for a while. I actually enjoyed the running a bit more as there was no responsibility to anyone else but to yourself. You are accountable for your own performances."
Aged 22, he is studying medicine in UCD and is soon to start his fourth year. Divide and conquer is his approach to managing his timetable. "It comes down to segregating my day.
I try do most of my college work between the hours of eight to five. Then I come home and get food and go training. I usually train between two and two and a half hours every day."
Athletics comes with a high wear and tear factor. "The body is a fragile thing. If you don't look after it, things will break down. If I could look after my body I could compete right up to my 30s. I want to keep going as long as my body allows me to. I love this sport."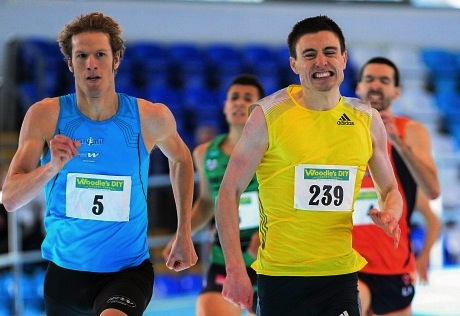 He readily acknowledges the importance of team effort, saying no athlete can win an Olympic medal without a group of people working with him or her.
"It's good to see people who have faith in you, invested in your potential, witness their work come to fruition as well."
What are his chances of competing in Rio 2016?
"They look good as long as I stay injury free and just keep the illnesses away as well."
The youngest in his family with two sisters, his mother is a secondary school teacher and father a lecturer in the Letterkenny Institute of Technology. And there is a girlfriend, fellow sports scholarship student and international show jumper Emma O'Dwyer.
"We both understand the commitment you have to make to sport to succeed. So that helps a lot."