20 May 2015
At the Bank of Ireland UCD Athletic Union Council Sport Awards ceremony yesterday evening in the UCD Student Centre, over 400 students from 25 different sports clubs were honoured for their sporting achievements on behalf of the University over the last twelve months.
A number of special awards were presented on the night.
International 400 metre athlete Mark English was named as the "Dr. Tony O'Neill Sportsperson of the Year", in recognition of his European Indoor Championship Silver medal in 2015 and his European Outdoor Championships Bronze medal in 2014.
‌‌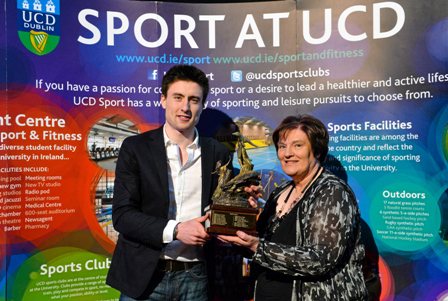 The Swimming first team was named the "Elite Team of the Year" following their 5thsuccessive success at the University Championships, team members breaking four Irish Senior records, three swimmers securing qualification for the World University Games and one swimmer qualifying for the World Championships.
The Cycling Club was also named the "Elite Club of the Year" in recognition of the outstanding competitive success at all levels last season. Highlights of the year was the road race team being ranked the top amateur team in the country following 16 elite race wins and 13 A1 stage/league victories.
In terms of other award winners the Freshers Gaelic Football team was named the "Varsity Team of the Year" following their Higher Education League and All Ireland. The Sub Aqua Club was named the "Varsity Club of the Year".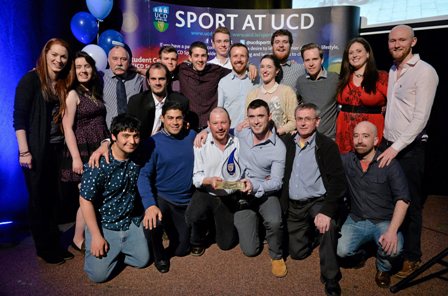 The "David O'Connor Memorial Medal" was presented to equestrian athlete Beatrice Gates-Hardiman and the "Dr. Padraic Conway Memorial Medal" was presented to the GAA Club's Emma McHugh.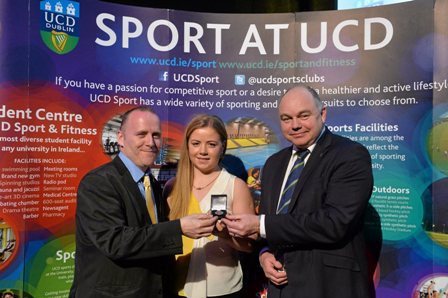 Commenting on the sporting achievements the UCD President, Prof. Andrew Deeks, said that "Sport is an integral part student life at UCD and the fact that we have so many students from so many clubs who are not only triumphant at Intervarsity level, but many others taking on the cream of competition nationally and internationally, underlines the quality of our sportsmen and women".