08 Mar 2015
UCD's Mark English has won the silver medal in the 800m final in the European Indoor Athletics Championships in Prague coming in just behind winner Marcin Lewandowski from Poland and ahead of the Netherlands' Thijmen Kupers.
The UCD Medical student and athlete from Letterkenny, who turns 22 next week, fought his way up from fifth place to grab second spot on the line ahead of Thijmen Kupers of the Netherlands, with gold going to Poland's Marcin Lewandowski.
It wasn't gold but English has taken another step up the major championship medal podium, winning a European Indoor silver medal over 800 metres after a typically thrilling finish to a desperately close run race in Prague.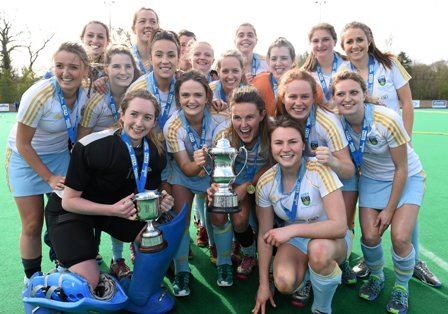 English's time of 1:47.20 was five-hundredths of a second better than Kupers, who was edged out by the Irishman's tremendous kick on the final straight. Indeed English found himself chasing hard around the final bend in order to seal that medal, and while he couldn't catch Marcin Lewandowski from Poland – the race favourite – he swept past Thijmen Kupers from the Netherlands to take second, his 1:47.20 just .05 ahead of bronze.
The 17th all-time European Indoors medal for Ireland is a sweet result for English, having been denied silver by a late surge from Lewandowski at the European outdoors in Zurich last August.
A buoyant English said: "When you have that speed over the last 200 metres, and you're passing top quality runners, such as Almgren of Sweden, the second-fastest man in Europe going into this - I passed him with ease - it's such a great feeling.
"It's a great feeling too to do it for those who have come over and followed me through the years, my family, fans, team-mates.
"They've all been out there cheering me on and the Irish are better supporters than anyone in the world...To do this for them is unbelievable."
"I was worried that you were worried," English smiled afterwards, when hearing the suggestion that at one point he appeared to be well out of medal contention, allowing a small gap to open on the penultimate lap, after Kupers, and the young Swede Andreas Almgren had surged to the front.
Almgren later faded to fourth, and while Lewandowski certainly looked impressive when winning in 1:46.67 – the 27-year-old improving on the silver medal he won four years ago – English was perfectly satisfied with his race. Once again he had the tactical brain and courage to believe in himself.
"Look, I knew at 400m that I just had to stay in contention. Kupers had made his move, and he's a very strong front runner, and knew he wouldn't falter. So I just had to bide my time. Then I felt a big well of energy over the last 150m, it was just there, and I think part of that is the training I've been doing, the speed and endurance, and the pieces came together.
"In fairness Lewandowski was very strong, running well all season, and he was always the man to beat them. I had to play to my strengths as much as I could, and thankfully that worked out for me. I didn't want to waste any energy. Coming up to the finish I knew he was a bit too far to catch. At that stage, I was just trying to catch Kupers, and I felt I could, once I timed it right. And thankfully I did, using my acceleration over the last bend."
Again it indeed represents another step up on the bronze medal that the still 21-year-old won in Zurich last summer in the European outdoors, although he was slow to make any direct comparison.
"In some ways Zurich will always be special, because that was my first medal. But this is certainly right up there, because I was probably under a little more pressure here. There was no pressure at all in Zurich last summer. No one really expected it. It's nice to know now, going into the summer and the World Championships in Beijing, and that I can perform when I really need to perform.
"And Ireland is a small country, and we're never going to produce as many athletes as say Britain, so there will always be pressure on anyone who can win a medal. That's just the way it is. So I'm just delighted to win this for my country and my family and everyone else."
Mark English from Sportsfile on Vimeo.