06 Mar 2015
At the recent AGM of Student Sport Ireland, a number of Honorary Memberships were awarded various third level Institutions. This year UCD had three outstanding recipients in Mr. Gerry Horkan, Prof. Patrick Meenan (RIP) and Dr. Tony O'Neill (RIP).
At the recent AGM of Student Sport Ireland, a number of Honorary Memberships were awarded various third level Institutions. The honorary membership has been awarded to many who are retired however still involved in many of their institutions as they have developed significant experience, knowledge and information and this wealth and depth to SSI and their respective college or university is invaluable. This year there were a number of honorary memberships awarded to those who unfortunately are no longer with us and their names were honored for the outstanding contribution to, and development of sport, which they gave not only to their respective college but also to the wider sporting community.
UCD had three receipients on the day; Mr. Gerry Horkan, Prof. Patrick Meenan (RIP) and Dr. Tony O'Neill (RIP).
Prof. Meenan's son, James was present to accept the membership on behalf of his father with Marjorie Fitzpatrick, sister to Dr. Tony O'Neill was present to accept the award on behalf of her brother.
About the reciepients:
Mr. Gerry Horkan
Mr. Gerry Horkan (President) Gerry Horkan (BE, BComm. Chartered Engineer) was appointed as Senior Administrative Officer for Student Services in UCD in 1975. He oversaw the UCD President for Student Union Finances, Student Club, and allocation of funds to clubs and societies. He became the first Chairperson of the President's Residences Committee, a position he held from 1990-2001. He was the Treasurer of the Staff Common Room Club for ten years and is currently a trustee of same. He is a founder member of the Student Consultative Forum. As a student, Gerry was Vice-President and Secretary of the Students' Representative Council (forerunner of Student Union). He also acted as Captain of UCD Soccer Club and both Captain and Secretary of the Badminton Club. He served 26 years as Honorary Secretary of the AUC until he assumed the Presidency in 2009. He is the current President of UCD Association Football Club and has been Chairman of the same club for thirty-two years previous. The AUC's Club Administrator of the Year Award is named in his honour.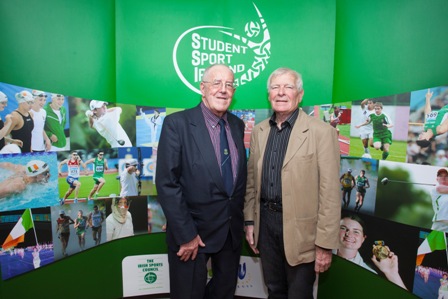 Prof. Patrick Meenan
Prof. Meenan served UCD sport with distinction over a long period of time. Indeed during his own student days in the mid 1930's, he captained the Lawn Tennis Club and was Secretary of the AUC from 1939 to 1945. He was also president of the Rugby Club in 1966/67 and in 1970 was elected President of the AUC.
Highly regarded by his peers at UCD, he was elected Dean of the Faculty of Medicine, member of the Governing Authority and member of the Senate of the National University. He was appointed acting President of the University in the interval between the presidencies of Thomas Murphy and Patrick Masterson. His leadership skills were recognised outside of the University in his Presidency of the Medical Council for five years and his Chairmanship of the Council of University Sports Administrators in Ireland.
Steeped in the tradition of the University that he served so loyally and magnificently throughout his life, he was more than qualified to compile the miscellany of UCD Sport "St. Patrick's Blue and Saffron" which was published in 1997.
Prof. Meenan sadly died in June 2008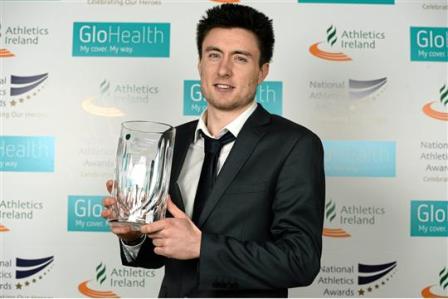 Dr. Tony O'Neill "The Doc".
The success of Sport in UCD in terms of the number of participants, the range of activities and competitive achievement, is due to many people, but the person who lay the foundations for this success is the late Dr. Tony O'Neill. The "Doc" as he was affectionately known, was the first Director of Sport in UCD and indeed the first Director of Sport in any Irish University. Before taking up his appointment he was General Secretary of the Football Association of Ireland and was a highly respected UEFA official. Although soccer may have been his favoured sport, he had a deep passion for all sport and ensuring that all student sporting interests and abilities were catered for at UCD. During his time in UCD he secured better facilities and funding for UCD clubs, he introduced the sports scholarships scheme, the employment of sports development officers and was instrumental in increasing the participation figures in sport.
His premature death 10 years ago was not just a loss to UCD sport but to national and international sport.