UCD Sport & Fitness Gym
The award winning brand new gym at UCD Sport and Fitness is perfect for complete beginners or regular gym users. Look and feel your best with free personal training and over one hundred free fitness and body shaping classes per week. Everything is made simple and easy for you to get started in the gym with friendly trainers always on hand to help. All conveniently located in the heart of Dublin southside - UCD Campus, Dublin 4.

Friendly Professional Trainers make it easy for you to get started...
Lose weight, tone up and get fit with FREE personalised fitness plans
Free nutritional advice from qualified trainers
Trainers always on the gym floor to help you out
Free ongoing fitness support and advice from trainers that care
Back care and injury rehabilitation gym ensure a safe workout
Pre and post natal clasees and gym plans designed by experts
‌‌‌‌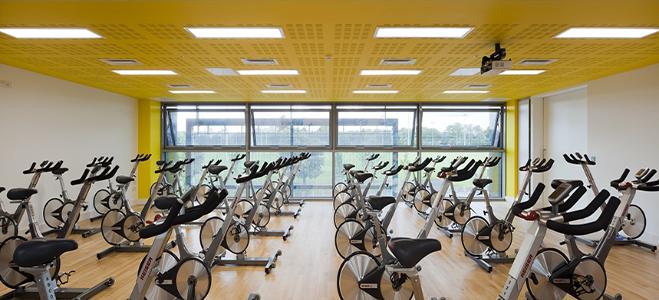 World class facilities...
Workouts fly by with your very own personal TV on all fitness equipment
Listen to music on your iPhone or iPod with docking stations on all equipment
Lose weight, tone up and get fit with over 100 FREE fitness classes per week
Burn calories and get fitter in the world class Spinning studio
Record your workout progress on your USB key with ports on all fitness equipment