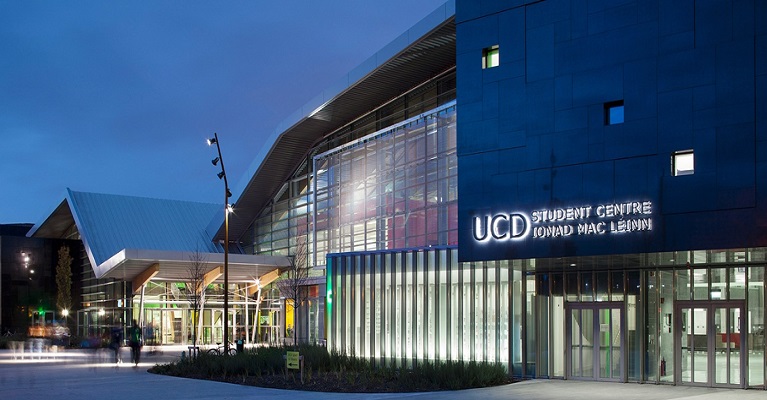 ‌
Postal Address:
UCD Student Centre,
Belfield Campus,
Clonskeagh,
Dublin 4,
Ireland.

Tel: (+3531) 716 3810 , (+3531) 716 3161
Email: student.centre@ucd.ie
Opening Hours:
Monday - Friday 08.00 - 22.00
Saturday & Sunday 09.00 - 18.00
Car parking near the Student Centre:
Visitors to the UCD Student Centre are advised to enter the campus from the Clonskeagh road side. If you enter from the Clonskeagh gate, off Wynsward drive (adjacent to AIB Clonskeagh) the Student Centre is the second building on the left after the roundabout. There is a vistor car park near the roundabout and there is a further car park behind the chapel which can be seen after the Student Centre building.
Car parking in UCD is a mix of permit and vistor parking untill 5pm. After 5pm almost all car parks are available for free. You should read the signs in each car park to ensure you are not parked in an incorrect zone.
We advise all visitors to consult the UCD Commuting Website if you are visiting for the first time.
Traffic Restrictions:
Internal barriers in place:
From 07.00 to 10.30 Monday to Friday
From 16.00 to 19.30 Monday to Friday
The Owenstown gate is closed on Sundays.
(Vehicular Access to Student Centre Via Clonskeagh Gate at Above Times.)