Frequently Asked Questions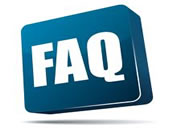 Q. Where do I collect my UCARD?
You collect your UCARD from the UCARD Bureau, located in the James Joyce Library Building.
Q. What happens if I miss the photo upload deadline?
Firstly, students who miss the photo upload deadline should expect delays in receiving their card.
Students who miss the deadline but subsequently upload their photo will receive an email when their photo has been approved and the card is ready for collection. The email will give you details on how you can collect your UCARD.
If you miss the upload deadline and/or are having difficulties uploading your photo you can contact UCARD Staff for advice.
If you continue to have difficulties uploading, you will be given an appointment date / time to have your photo manually taken.
It is expected that you will experience some delay in getting your card.
Q. What is UCARD?
A. UCARD is a new UCD campus smartcard which is integrated into the University's student and staff cards.
The objective of UCARD is to put in place a common campus card to serve the many current and future uses for cards in UCD.
UCARD is a new system that is being rolled out across campus. UCARD is now used for various funtionalities across campus including, Access to Libraries, Residences, UCD Sport & Fitness, printing, scanning, etc.
Anywhere you see the 'UCARD' Logo.
Keep and eye on the 'My UCARD' tab on SISWeb for updates on locations.
Q. How do you use it?
A. UCARD can be used for the following services: access in UCD Sport & Fitness, Laundry in Residences and Printing, Copying and Scanning with Copi-Print and also locker purchases.
UCARD is currently accepted at the following points:
SoapBar Launderette Locations: Belgrove, Glenomena, Blackrock, Muckross.
Copy & Print Bureau: CopiPrint Bureau on the 1st Floor in the Quinn Building, ground floor of the Newman Building at the JK self serve copiprint, and the Blackrock CopiPrint Facilities.
Access: UCD Sports & Fitness, Libraries across campus and Student Residences.
As UCARD rolls out we will keep you informed by email of new locations and services where it is accepted and we will also update our website. You will also see UCARD branding anywhere you can use the card. We expect it to roll out quite quickly, especially to all eating locations across UCD Campus.
Q. How does it work?
A. Every staff or student with a UCARD can log into "InfoHub" and choose "My UCARD" tab. Here value can be loaded onto the card with a laser or credit/debit card* From here, the balance, recent transactions and loyaltly UPOINTS earned can also be viewed.
* If value is loaded online the student must got to any UCARD station, apart from the Photocopiers and Printers, to transfer the new balance from their account to the UCARD.
Q. Why are we getting it?
A. UCARD is the new campus Smartcard and all Students & Staff have one.
Q. How do I top up my card with money?
A. Two ways you can top-up
top-up online via your SIS Web, you will now have a tab called MY UCARD where you can use a credit card etc to top-up online.
cash or credit/debit card in the Copi-Print shops.
Q. I've lost my card what should I do?
A. The first thing you should do is hotlist your card so that no-one else can use it. You can do this by clicking on the hotlist link in MY UCARD.
Staff can request a new card by clicking on the link under their photo in My Profile in Infohub. Alternatively they can email ucard@ucd.ie quoting their personnel number and we will print the card and send it to the address listed on the system. Staff should also ensure their address is current before requesting a new card.
Students can get a new card from either the UCARD Bureau or the Copi-Print Bureau in the Smurfit school. There is a €20 charge for a new card which will be applied to your SIS account. Students should top-up their online UCARD account via SIS web prior to their arrival at the UCARD Bureau.
Residents will need to call to the Merville office to have their access rights added to their new card.
Q. How/Why should I Hotlist my card?
A. If your card is lost or stolen you should immediately hotlist it so that any money on the card cannot be used if someone else finds the card. You can do this by clicking on the hotlist link in My UCARD. Should you find your old hotlisted card, and you have not yet paid for a replacement, you can reactivate the card in the same place on the My UCARD Tab. Once a replacement card has been printed, old cards cannot be reactivated.
Q. My card is blocked what should I do?
A. If your card is showing as blocked you should check that you have not hotlisted your card and reactivate it if you have done so. If it is still blocked you will need to call to the UCARD Bureau to have the card checked and tested.
Q. I've toped up my card but when I put it in the machine it's not showing my money.
A. Some of the card readers are offline and if value is loaded online the user must got to an online reader located around campus in order to transfer the new balance onto the UCARD.
Q. I've gotten a new card but can't access the library.
A. There is a 1hr delay for the system to update and library access is affected by this delay. Temporary day passes for the Library can be requested from the Library Service Desk.
Q. I requested a new card but now my old one won't work.
A. For security reasons once a new card is printed it will automatically cause the old one to expire. This is in case of theft or loss of the card.
Q. What Residence Laundry Locations are currently available?
A. Ashfield, Belgrove, Blackrock, Glenomena & Muckross Halls.
Q. Who do I contact if the Laundry Service isn't working, but my card was still charged?
If you experiece any issues with the laundry services on campus, please contact the UCARD Customer Service Team, by email - ucard@ucd.ie - or phone - 017168196. When sending an email, please remember to state your full name, student number, and a description of your problem/query.
Q. Can I use my UCARD to rent lockers?
A. Yes. Locker rental is now available through your UCARD. Simply log-on to SIS web, go to the My UCARD Tab, and click the option for locker rentals. If you experiece any issues with locker rental, or have any general queries relating to Lockers, please contact Campus Services.
Q. Can I use my UCARD to purchase an ISIC card?
A. Yes. All ISIC cards should be purchased through the My UCARD Tab on SIS web. Just make sure to top-up your UCARD account first! Once you have purchased an ISIC card online, your card can be collected from the UCARD Bureau.