Associate Professor Vivienne Duggan Elected President of the Veterinary Council of Ireland
Congratulations to Associate Professor Vivienne Duggan on her election as President of the Veterinary Council of Ireland (VCI). Vivienne has been a member of the VCI since 2018, and has completed one term, chairing first, the Veterinary Education and Training committee, and subsequently the Legislation, Ethics and Monitoring committee. Commenting on her appointment as President, Vivienne said: 'It is an immense honour to have been elected as President of the Veterinary Council of Ireland. I look forward to continuing to work with my colleagues on the council, along with the registrar and executive team, in the interest of the public and of animal health and welfare.'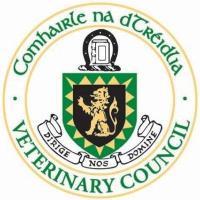 Rachel Brown, a veterinary practitioner from Moy Veterinary Clinic, a mixed practice serving companion animals and farm animals in Ballina, Co Mayo, has been appointed as Deputy President - this is the first time two women have been appointed to the two roles at the same time.
Niamh Muldoon, CEO and registrar of the VCI, said: 'I warmly congratulate our new president and deputy president on their incoming term of office and look forward to working with them both to advance the work of VCI on matters of animal health and welfare and public health. This is an historic election, as it is the first time that the VCI benefits from a female president and deputy president in office simultaneously.'
The Veterinary Council of Ireland is the Statutory Body established under the Veterinary Practice Act 2005. The principal function of the Council is to regulate and manage the practice of veterinary medicine and veterinary nursing in the State in the public interest. The Council is made up of 19 members, 9 elected Veterinary Practitioners, 1 elected Veterinary Nurse and 9 appointed members.
For more information, see the Veterinary Council of Ireland's website: www.vci.ie
Associate Professor Vivienne Duggan, MVB PhD Dip ACVIM Dip ECEIM Dip UTL
Assoc Prof Vivienne Duggan graduated from the Veterinary College of Ireland, University College Dublin in 1999. After advanced training in equine internal medicine, she became board certified with the American College of Veterinary Internal Medicine (ACVIM) in 2004 and with the European College of Equine Internal Medicine (ECEIM) in 2007. Concurrently, she completed a PhD in Veterinary Biomedical Sciences from Oklahoma State University. Interspersed with this training, she worked in general practice in Ireland and private equine stud practice, in Ireland and New Zealand.
Vivienne joined the veterinary faculty at University College Dublin in 2006 and is currently the Head of Section of Equine Clinical Studies, Diagnostic Imaging and Anaesthesia. She works as a senior equine clinician in the UCD Veterinary Hospital where she coordinates the equine final year module in addition to other teaching roles. Her research interests include equine welfare, infectious diseases and endocrinology; she has supervised numerous graduate students and is widely published in peer reviewed veterinary journals.
Vivienne is active nationally and internationally with equine and veterinary stakeholders. She joined Veterinary Ireland (VI), the representative body for veterinary practitioners, in 2007. After a term as Equine Chair, and having represented Ireland at the European Federation of Equine Veterinary Associations (FEEVA), she was elected President of VI in 2014. She continues to support the equine veterinary sector in a number of national fora including the Irish Equine Veterinary Association. She is active in the ECEIM, serving on its Exam committee from 2018-2021 and as chair in 2019. Vivienne is married to Lt Col. James Hourigan, and they have two children, Daniel, 12, and Clara, 9.
Contact the UCD School of Veterinary Medicine
UCD Veterinary Sciences Centre, University College Dublin, Belfield, Dublin 4, Ireland. T:
+353 1 716 6100
|
Location Map